Today, creating her own unique style a woman which follows modern fashion trends, must take into account the smallest details, pay attention to every element of her image, choose original and fashionable sets for every day and for a special occasion. Among these important details of a woman's wardrobe, there are fashionable glasses, which are the attribute of confidence and good taste of their owner.
From season to season, eyewear trends, like everything else in our fast-moving world, are subject to change. Wayfarers, Aviators, Round and Cat-eyes – for years these models of glasses have been in rotation with designers. But every season there are some nuances that distinguish new models from the outdated ones. A slightly larger frame, a slightly different shape, a new color – and even the classics looks different.
New collections of glasses delight with their variety and many solutions for every taste. The ideal option can be found by both lovers of creativity and eccentricity and fans of more traditional models.
So how to stay a fashionista this season? We have collected some examples of the season's most fashionable models, which will undoubtedly be relevant for a long time for creation of breathtaking and stylish looks.
Square Oversized

One of the most popular trends of the season is Oversized glasses. Both plastic or metal options are in fashion. Fascinated by geometry, designers from various brands, including Prada, Dior, Gucci, have created many oversized models. Taking a square as a basis, designers went further: slightly rounded or, conversely, cut corners, bending or breaking off one of the sides of the frame – all this was painted in bright colors and decorated with different particular details.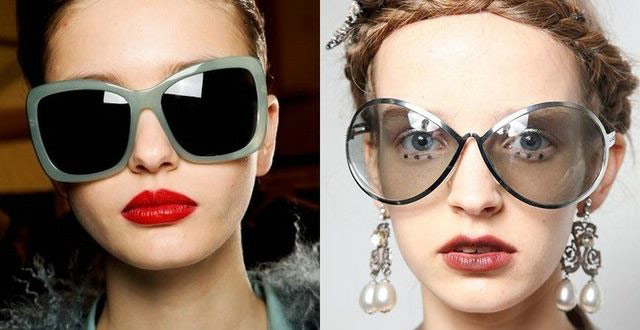 Aviators

Timeless Aviators do not lose their positions.This year now and then on the runway shows, models appeared in traditional Aviators and their variations.
Whereas classic Aviators are characterized by thin metal frames with black or brown lenses, the 2020 season offers models with bright colored lenses. Such a solution adds lightness, iridescence and ease to the image.
In addition to the classic ones futuristic Aviators with sharp angles and strict proportions are in vogue.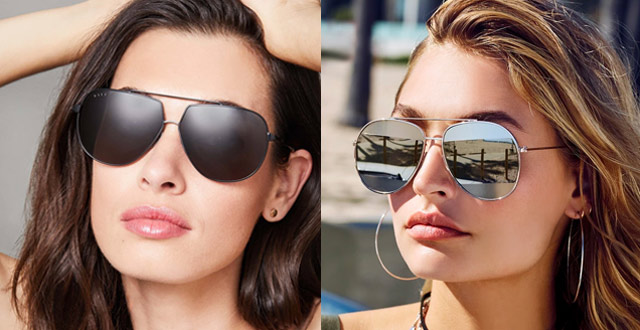 Flat tops
One of the most fashionable frames of the year is massive glasses with a straight upper part of the frame – flat top sunglasses. The lower part of the frame can be either square or slightly rounded. They look very stunning and are a real fashion statement!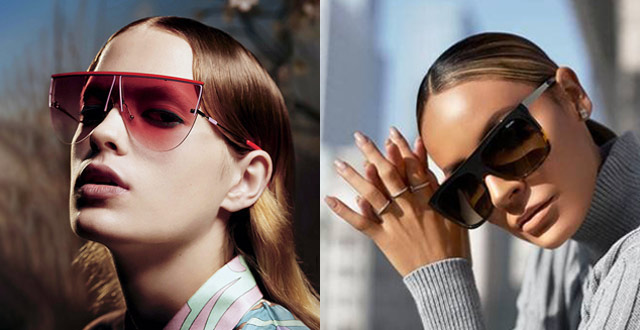 White Plastic Frames

The white frames are as classic and neutral as the black ones, but they look much more attractive. White frames look fresh and original. This season, designers are offering us stylish models with colored lenses that contrast with the snow-white frames.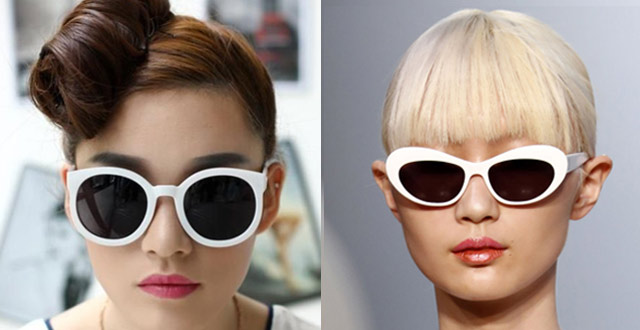 Round

Round-shaped glasses are a constant hit of any season. They are not suitable for every woman, because the round shape is very demanding on the style and features of a woman's appearance. Round fashionable glasses can have a large or, on the contrary, a refined frame, metal or plastic. A variety of lenses is truly incredible: in particular, gradient, black, brown, mirrored, as well as lenses of any bright shades.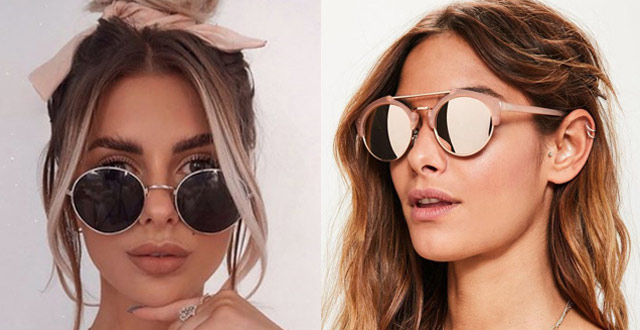 Cat-eye

Elegant and at the same time playful Cat-eye frames will not only adorn any look, but will also help their owner stay in trend – timeless Cat-eye sunglasses are in the list of the latest trends.
They are varied both in geometry and in color as well as in size and thanks to the diversity of shapes,there is a choice of models for almost any face.
The frame is very universal as it can be easily combined with a business or festive dress code, as well as with a casual style.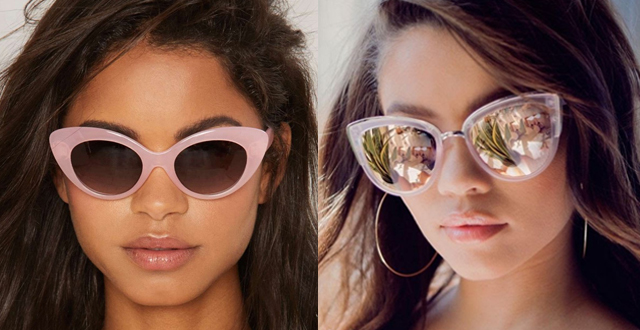 Geometric

These are models with square, triangular, oval, rectangular or hexagonal lenses and frames. Some of them look truly avant-garde and allow to create a flawless look in various styles.