Bill Barton and Patty Perreira have worked together for years, creating amazing eyewear collections for the renowned optical company Oliver Peoples. But when the brand was acquired by Luxottica, colleagues decided to go away from licensed products and move towards independent manufacturing.
With years of experience and a wealth of eyeglass design ideas, Barton and Perreira founded their own eyewear brand, now known as one of the most prestigious and quite expensive, producing some of the most coveted eyewear on the market.
Every piece of the eyewear is prized not only for its impeccable and sophisticated design, but also for being principally handmade in Japan by highly skilled artisans who focus on every detail while creating the spectacular collections of sunglasses and eyeglasses.
The brand does not chase trends, it simply creates timeless classics with a modern sound, re-interpreting the retro style in its own way, adding its own unique accents. The focus is still on quality, which Barton Perreira can be proud of, because all development, assembly and finishing operations are done manually. Before being presented to the buyer, glasses undergo multi-stage processing, including manual polishing. And only then we can admire the excellent result.
The glasses are produced in limited series. Such glasses cannot be cheap and the lucky one who possesses a pair of glasses from Barton and Perreira undoubtedly emphasizes his status, impeccable style and excellent taste.
The latest brand's collection usually demonstrates the brand's serious approach to design and manufacturing. The new models are precisely cut, molded and perfectly polished as always to the high standards of the brand, with one goal in mind – to showcase excellence in every aspect of Barton Perreira eyewear.
Escapade
One of the newest models from SS 2020 collection Escapade looks delicately and coquettish. The frame is constructed of filigree engraved titanium and  wafer-thin acetate. The model comes in a range of new colours such as a blushy pink that Perreira names Frosé.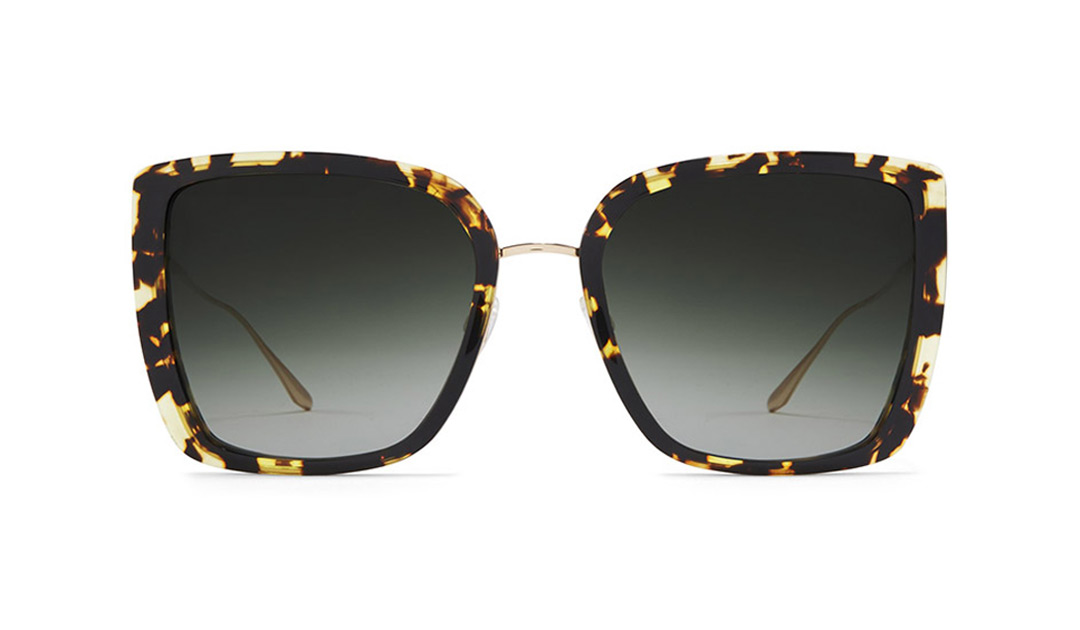 Go for Escapade sunglasses by Barton Perreira here
007 Norton
The 007 Norton as seen in "No Time To Die"! The Chestnut round P3 frame featuring keyhole bridge and bottle green mineral glass lenses is the sunglasses model which James Bond worn in the new chapter about 007 agent adventures.
See the world from a fresh perspective in the distinguished Norton glasses.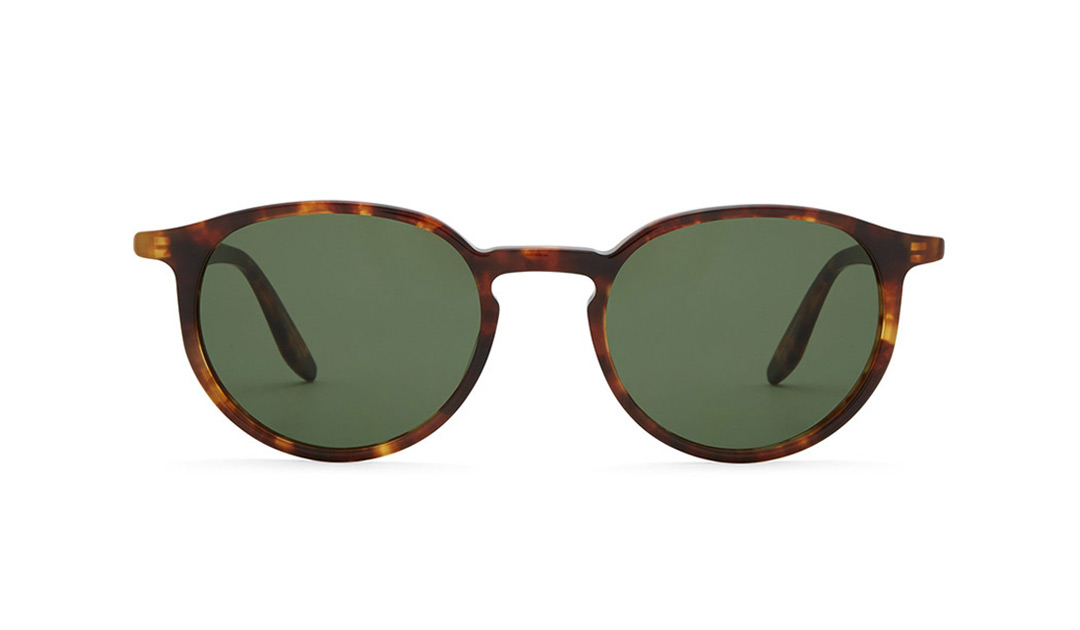 Go for 007 Norton sunglasses by Barton Perreira here
Patchett
These sunglasses are a staple in Barton Perreira's collection. The model is a reminiscence of classic Jackie O glamour shape.
Crafted with hand-polished acetate, this style flaunts a thick rim, tapered arms, and a high shine.
Specially created so chic and luxurious for you to make a statement.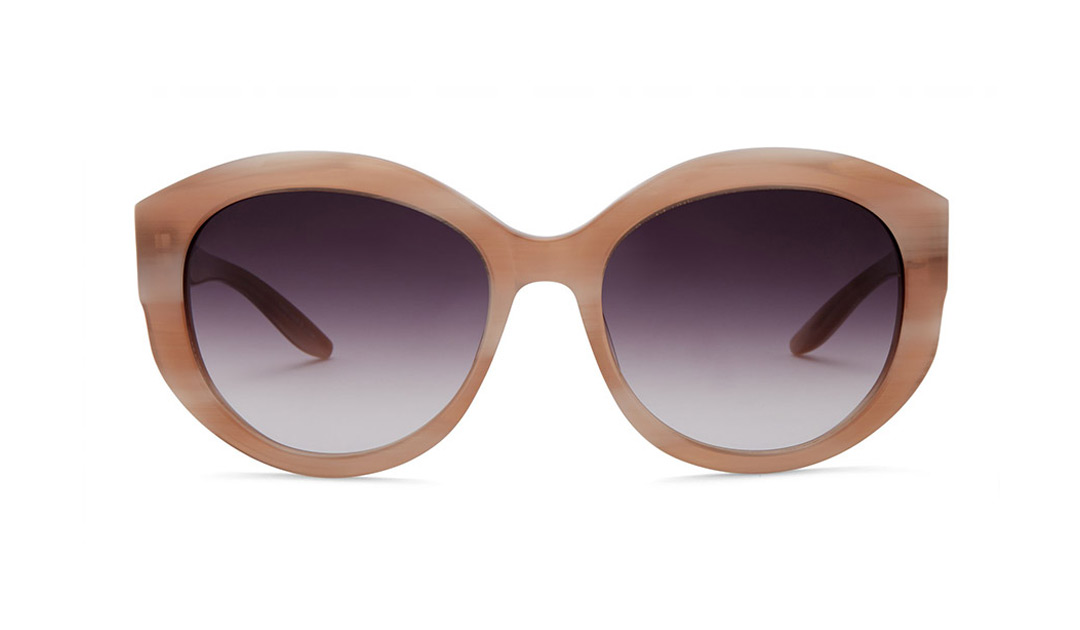 Go for Patchett sunglasses by Barton Perreira here
Syrinx
These thick, hand-carved acetate sunglasses make a great unforgettable impression. The eye-catching sunnies will make passers-by look after you, wondering at the exceptional look you have created with them.
Complete your edge look choosing this lightweight and strong frame.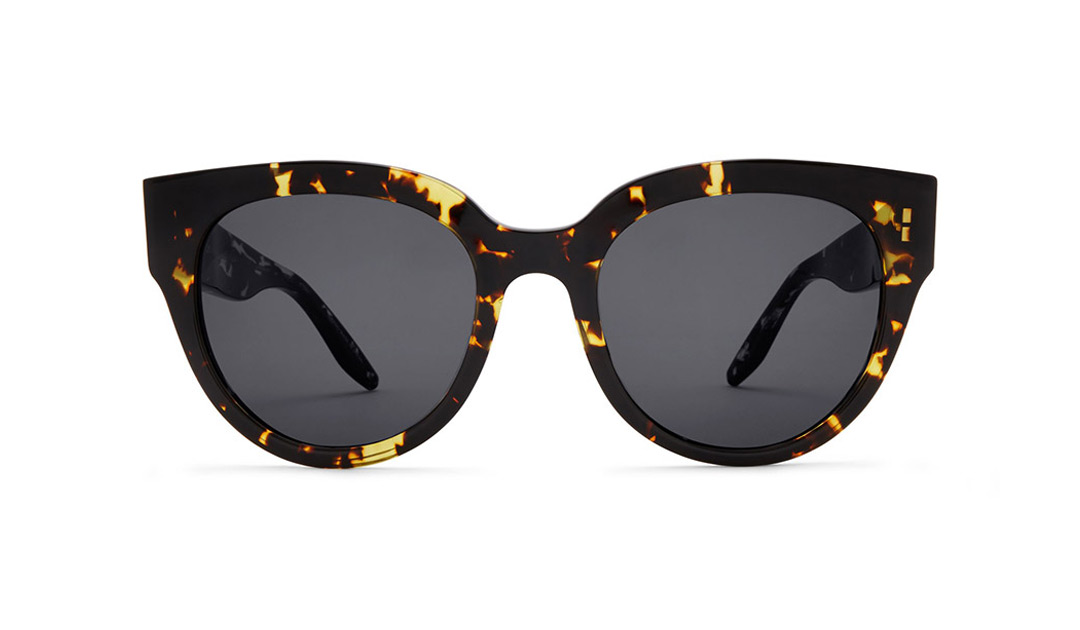 Go for Syrinx sunglasses by Barton Perreira here
Marquee 
The pilot shape will never go out of style. The new Aviator from Barton Perreira is an example of genuine mastership. Everything in this frame is beautiful and looks exciting: from the adorned enamel overlay to intricate detailing. The style evokes the golden age of Hollywood which will never come back but which is captured in the brand's finest creations.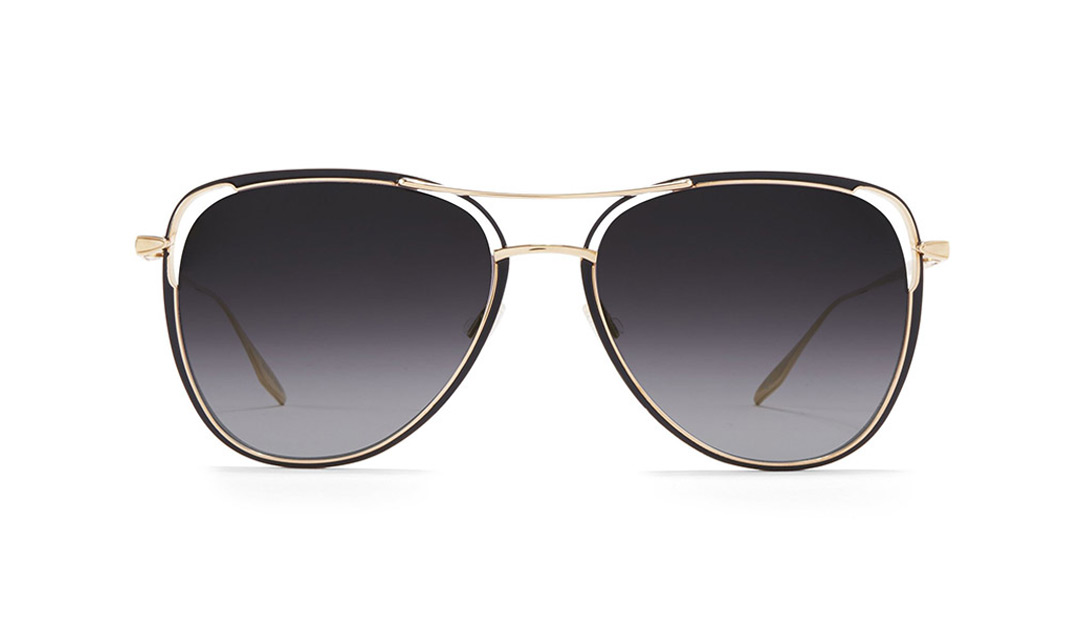 Go for Marquee sunglasses from Barton Perreira here
Roux
This unisex vintage-inspired model features a small round frame with keyhole bridge. The peculiar etching at the brow and temple adds special charm and an original touch.
The combination of titanium with acetate makes this frame lightweight and very comfortable. This pair will be a standout addition to your wardrobe.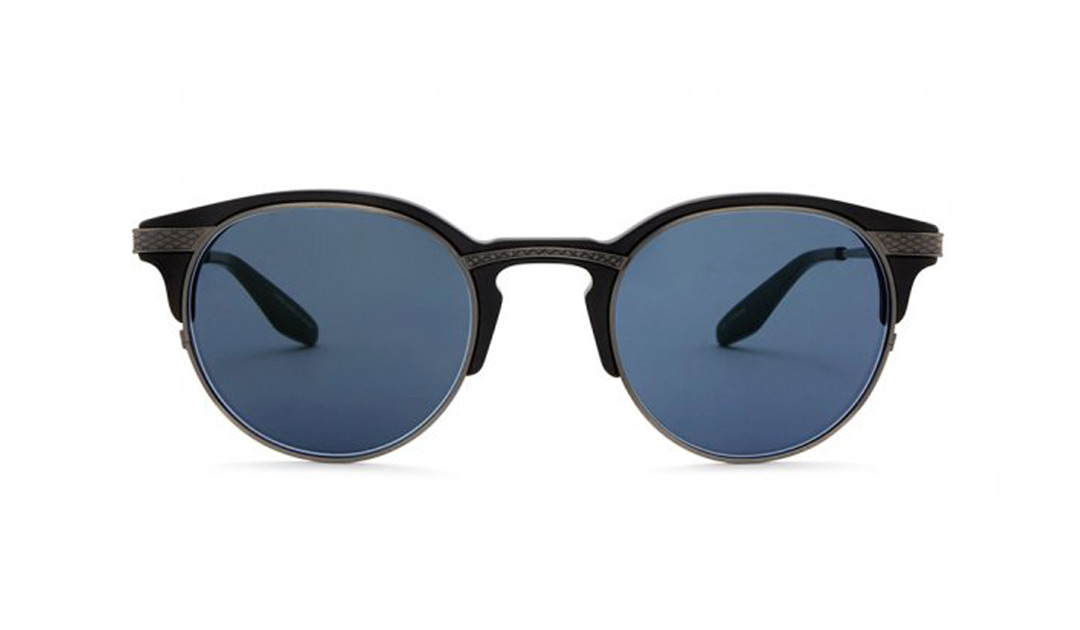 Go for Roux sunglasses by Barton Perreira here
Corso
Create a timelessly retro look with these sunglasses featuring round frames and straight arms with curved tips. The filigree engraving throughout the metal that imitates vintage styles looks very distinctive and adds unmistakable sophistication to the whole frame.
Celebrate your individual style with these sunglasses.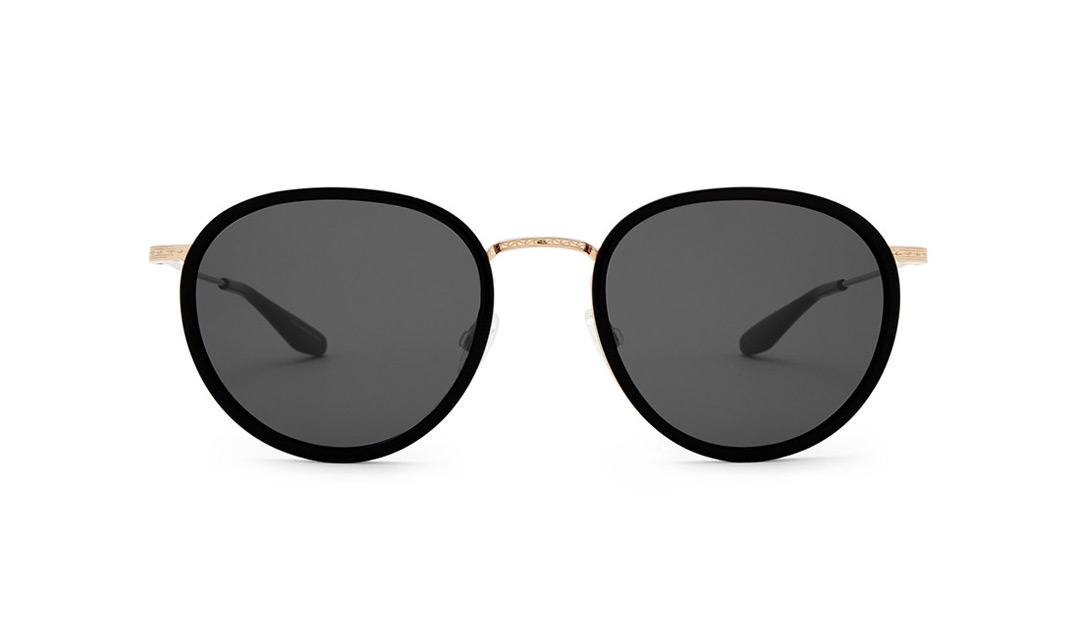 Go for Corso sunglasses by Barton Perreira here
Find these and other Barton Perreira Sunglasses and Eyeglasses at our store to pick up a frame which you will wear for a long time with particular pleasure.