When we hear the name of Brazilian footwear brand Havaianas we certainly think about colorful, rubber-soled flip-flops and bright accessories.
Havaianas products are presented in more than 60 countries. The brand is especially popular in Spain, Italy and the USA.
The story began in 1962 in Brazil, when the company's designers, inspired by the originality and simplicity of Japanese sandals Zori, created unique flip- flops. They were distinctive with the original white rice-grain-patterned sole.
Products almost instantly became popular in Brazil and gained their fans. Moreover, Havaianas flip flops have become the unspoken symbol of Brazil, as every tourist must have taken at least one pair of these wonderful summer footwear traveling around the country. Gradually gaining popularity around the world, in the seventies, Havaianas brand products were actively copied by other companies.
The memorable design and unsurpassed quality made the Havaianas brand a national treasure of Brazil and one of the most popular footwear brands in the world by the end of the nineties
In 1994, the Havaianas launched the Top collection – colored flip flops with colored soles. Then there were only 8 colors, and today there are already more than 20 various colors.
Havaianas' connection with fun and the sun has opened a new surf style. Some pairs are sold at high prices. They are decorated with various patterns, flowers and Swarovski crystals.
With the time the company started lines of beachwear and sunglasses.
Currently, the Safilo Group presents a colorful eyewear brand's collection. The trendy collection features five shapes: Rio, Paratay, Trancoso, Brasil, and Noronha. The Havaianas Eyewear Collection embodies Brazil's spontaneous vibrancy and strikes with lively colourful frames. The abundance of color schemes makes them a great accessory for light-hearted colorful summer looks for adults and kids.
Super comfortable and water-friendly, Havaianas sunglasses are a nice-looking accessory which grabs attention on the beach, on a boat trip or on the party. A wide range of colors allows choosing an ideal pair of shades for any outdoor activity.
The Havaianas Eyewear collection comes in easy-to-wear styles and a variety of shapes and sizes
.
Floripa/M
This model is a part of the latest Havaianas collection carefully crafted from the lightweight plastic. The playful full-rim model reflects the latest trends in contemporary designer eyewear and its round shape makes these sunglasses the perfect choice for wearing in summer weekdays and weekends. Eight colors are available for your choice.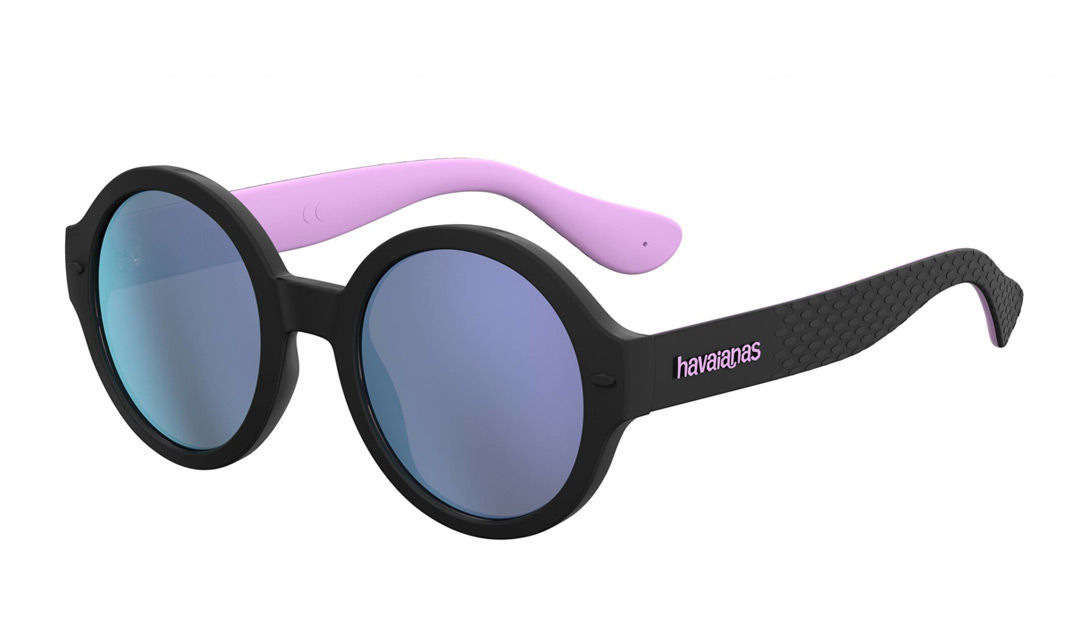 Noronha/M
Wearing these colorful sunglasses will make your day! Show off in them and look at this wonderful world while sipping on refreshing cocktails and nibbling on delicious canapés on the party.
This style is also available for kids. Highly stylish, colorful and comfortable, Noronha/S model makes your kid's look stunning and trendy.
These sunnies come in a whole kaleidoscope of colors.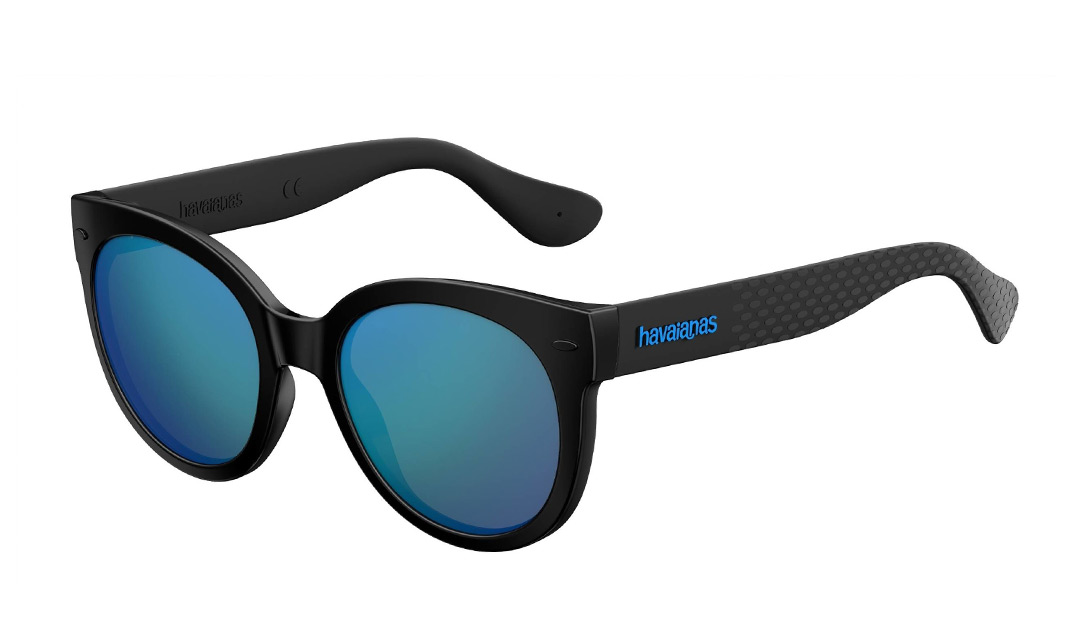 Trancoso/M
A fantastic, alluring acetate model, featuring an exclusive style and unparalleled colors. It is available in a huge range of motley, mind-blowing colors. Choose the color which suits your clothing best and wear these sunglasses all day long while hanging out with your friends on the beach.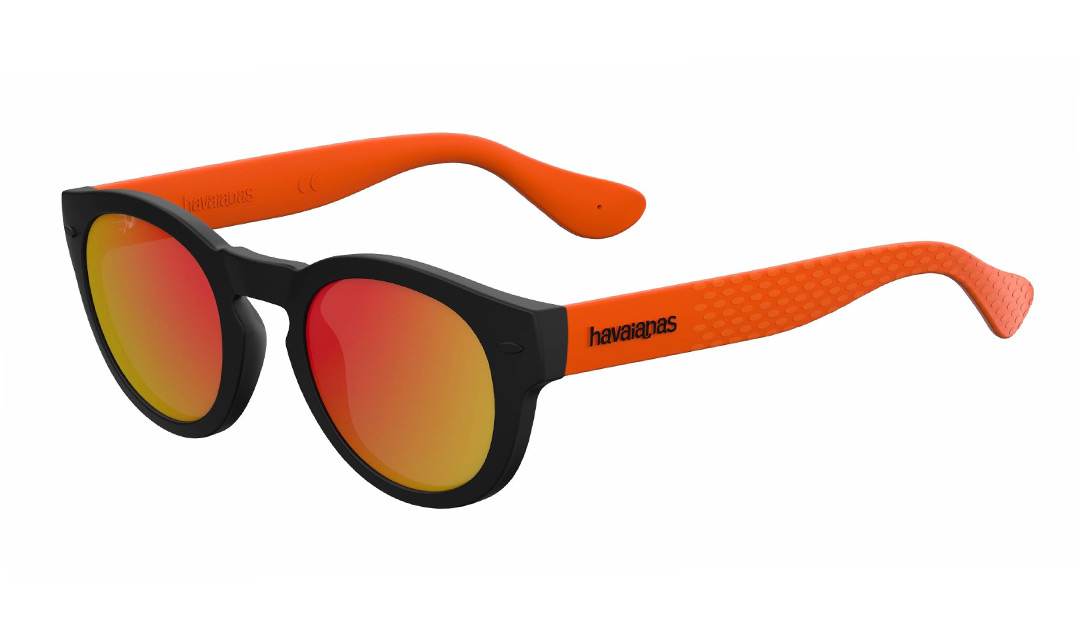 Paraty/L
In our age of fast speeds and rush it is sometimes worth plunging into a relaxed leisurely mood. These Havaianas shades will help you with this.
Unwind yourself and feel comfort while you're sitting at the seashore and gazing at seagulls through these cool trendy glasses. Find bright, summery and super fun color options to choose from. There is also the universal classic black variant to wear with any casual outfit.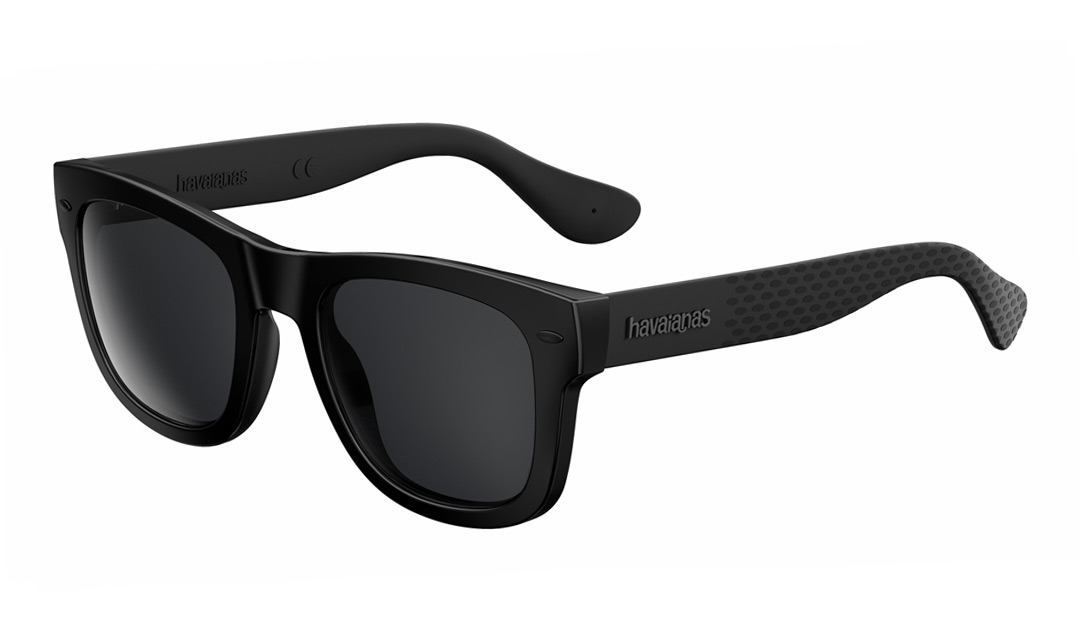 Examine the Havaianas sunglasses at our store and be impressed with cheerful gradient or mirrored frames.