Summer 2022 is here, and if you haven't still updated your old pair of shades, it's time to do it right now! Pay attention to the new models from the world-recognized brand Gucci with its latest collection of eye-catching and bold frames inspired by the '50s. Evocative and interesting silhouettes will help you to create unique and impressive retro looks popular this season. Every detail of Gucci sunglasses is made with meticulous attention by the best eyewear masters from sunny Italy.
Being a popular brand worldwide, Gucci doesn't need any special presentations: this company offers luxury accents, exclusive materials, impeccable style, and extraordinary designs. Gucci offers a great assortment of impressive eyewear in various shapes, colors, and materials to suit any fashion-forward wearer's opulent wardrobes. Every pair is made by the most skilled Italian artisans who pay meticulous attention to detail and use the best traditions of the famous fashion house. Choose from the latest models of Gucci sunglasses to create an eye-catching look for this summer!
Gucci is a popular brand known by millions of people all over the world that creates luxury and distinctive men's and women's collections of clothing, shoes, and accessories, including fashionable sunglasses in various styles to match any taste and outfit. The brand invites you to come back to the retro style with new models of sophisticated and stylish shades inspired by the looks of the '50s and crafted from a great combination of metal and acetate to deliver excellent functionality, 100% UV protection, and unparalleled comfort. Suitable for any occasion, Gucci sunnies will become your favorite accessory for this hot season!
Bold retro silhouettes with thick contours, rich colors, and impressive details are the main features of new Gucci sunglasses. Complete your extravagant look with a pair of unique spectacles to emphasize your individuality and impeccable feeling of style. Every frame can tell its own retro story, being a perfect complement to your summer outfit. Paired with high-quality lenses, sunglasses from Gucci will deliver ultimate protection from the sun even if you spend the whole day outside. Perfect to wear on the beach, on the walk, on a date, or for any special occasion, these eye-catching models will be an important element of any summer wardrobe.
Browse through the frames we have picked below to create a stylish look for this summer, inspired by retro notes with bold accents, distinctive elements, metal rivets, and rich colors. Gucci designs its extraordinary and opulent frames for those wearers who value charm, excellent quality, and uniqueness. On EyeOns, we offer only 100% authentic eyewear from famous brands to satisfy even the most demandable customers. Choose a suitable pair of Gucci's new sunglasses to make a fashion statement this summer!
GG1081S
This stylish and bold oversized round-shaped frame combines retro and modern trends with distinctive details and impeccable design. Offered in two interesting color options, this pair of Gucci sunglasses evokes elegance and a retro look to complete any woman's summer wardrobe perfectly.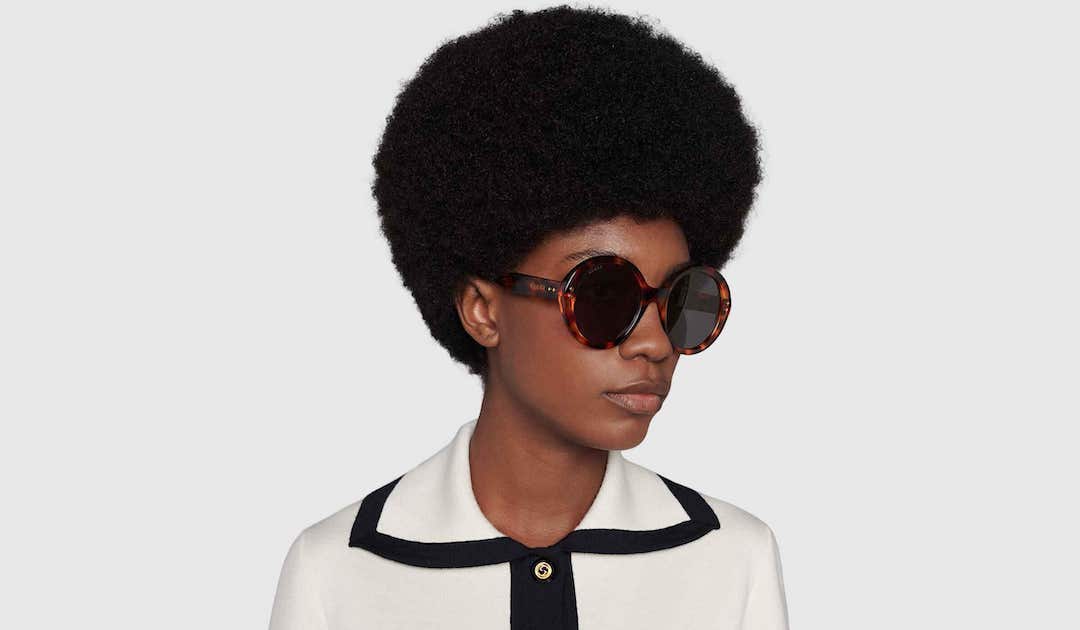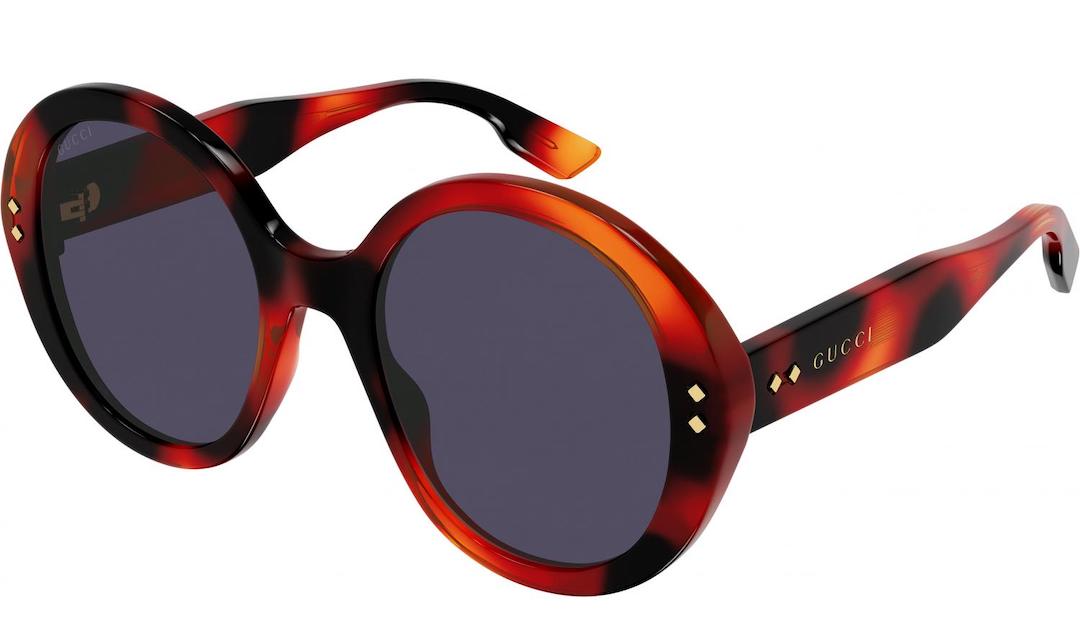 GG1084S
Gucci introduced this square-shaped full-rimmed model as an example of the style for any modern man. This pair of shades features distinctive metal studs on arms and temples to add uniqueness to your look. Crafted from top-rated acetate of excellent quality, this spectacle is available in two interesting tones to provide unmatched comfort and functionality.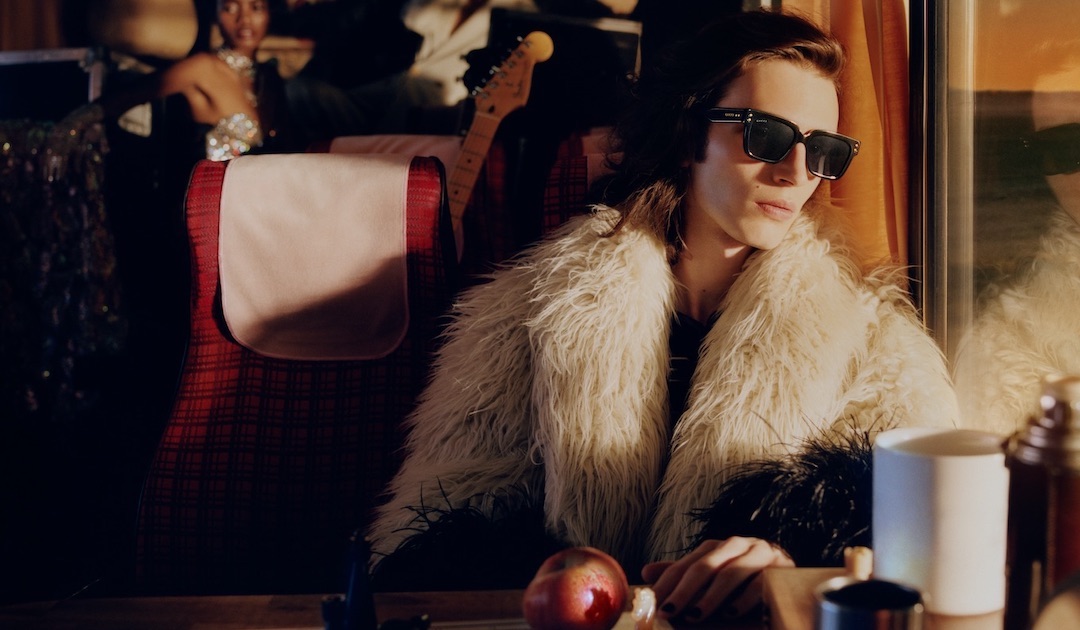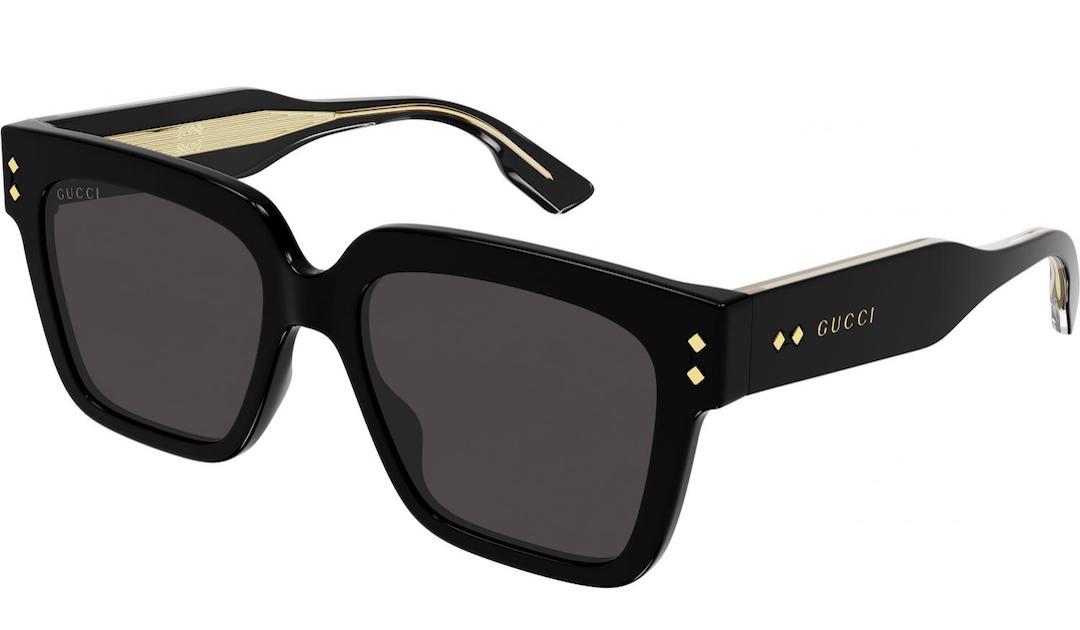 GG0998S
Create a bold look with a pair of women's sunglasses GG0998S in a square shape offered in two eye-catching colors. Crafted in the best traditions of the well-known Italian brand, this full-rimmed acetate pair of shades will deliver unmatched durability and a luxury look to complete any stylish wardrobe.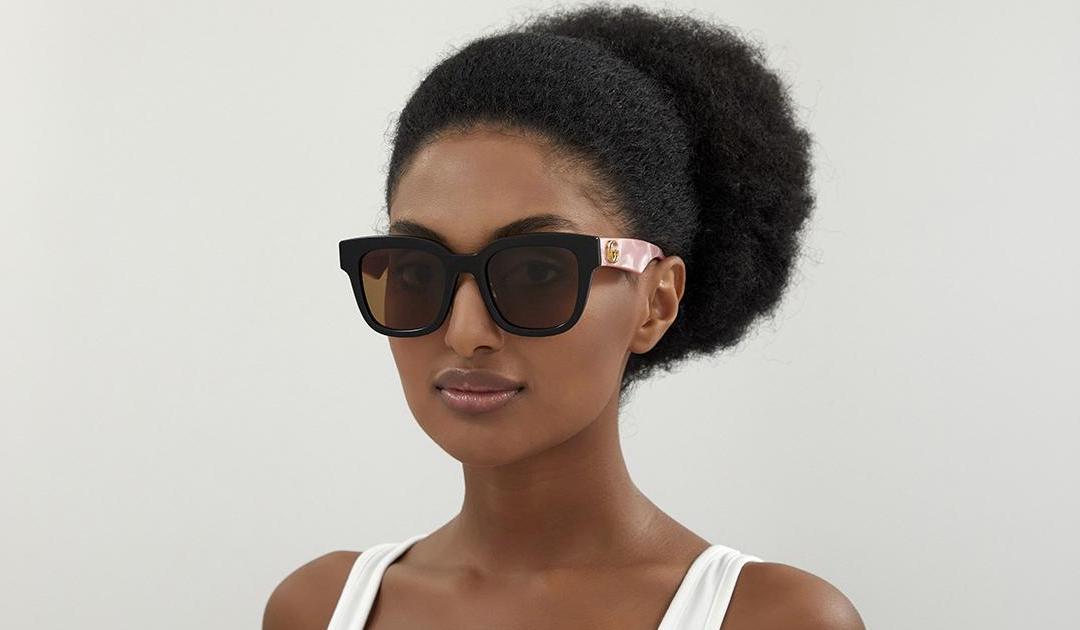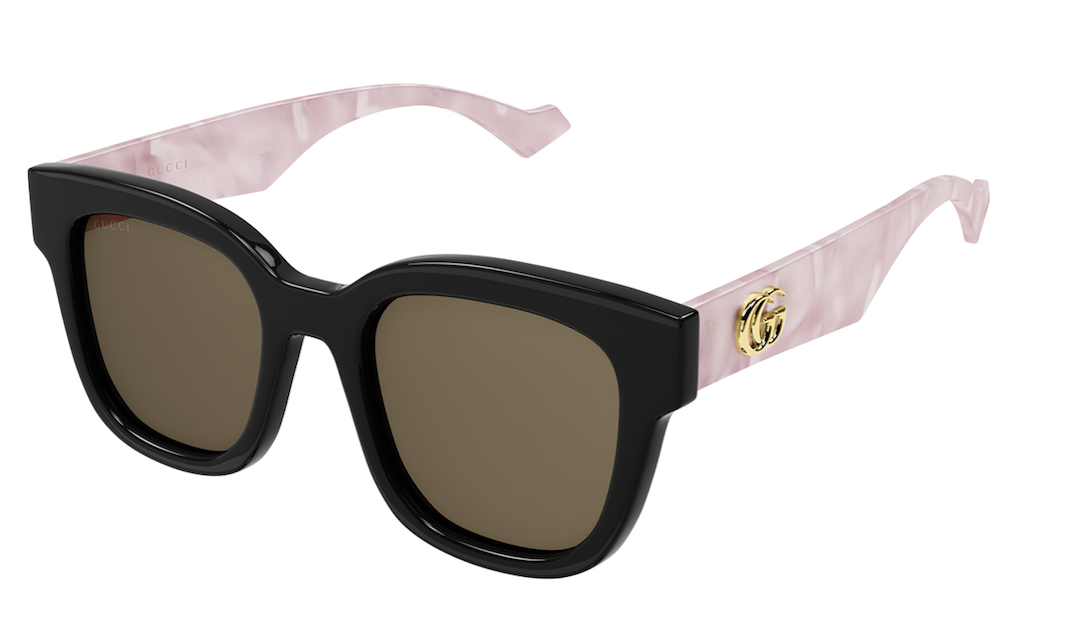 GG0516S
Inspired by music and travel, this model from Gucci features a rectangle shape and is introduced in two amazing colors to complete any woman's summer outfit. Luxury and stylish, this full-rimmed plastic pair of sunglasses reflects the uniqueness and a stand-out look.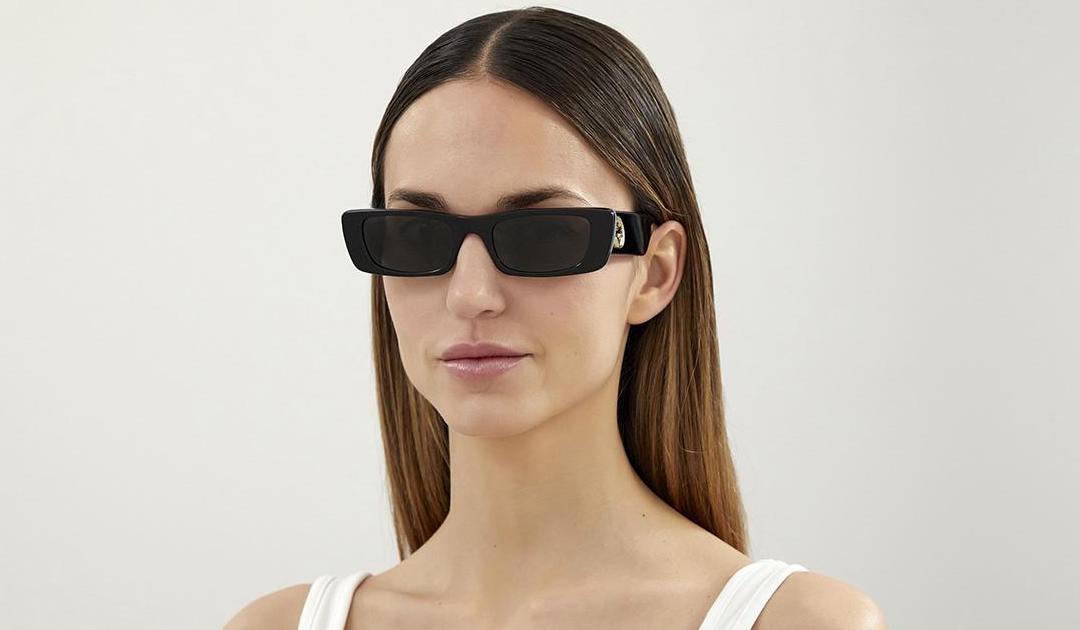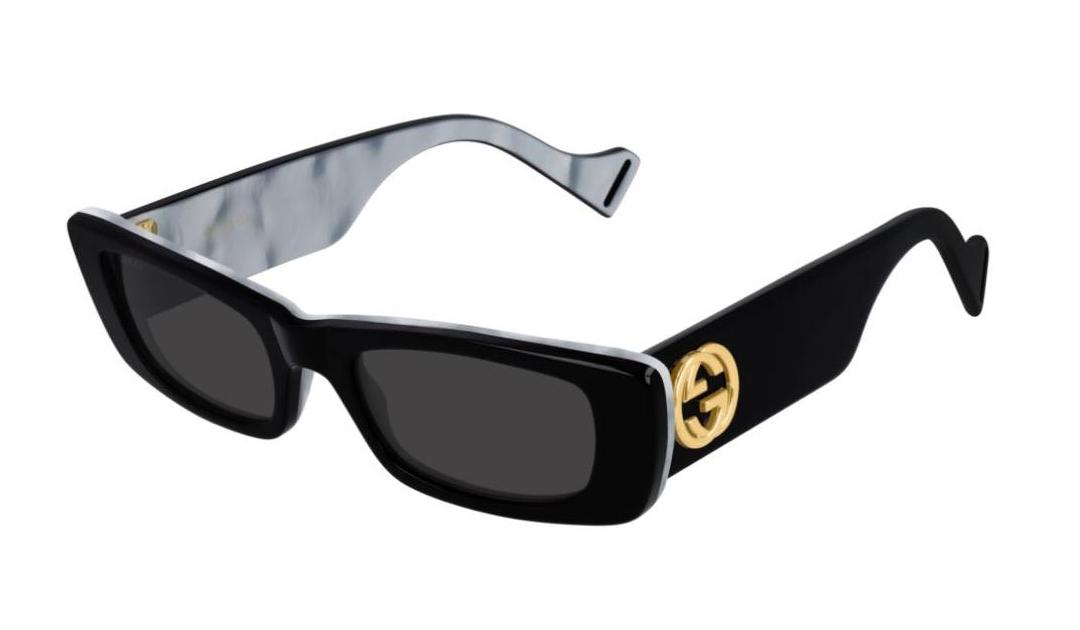 GG1143S
An oversized square-shaped design of this full-rimmed frame will add a touch of elegance and charm to any woman's look. The distinctive details and refined accents of this model symbolizes the opulence and impeccable style of the wearer. Available in three attractive tones, these shades are made from the lightweight and durable metal of the best quality.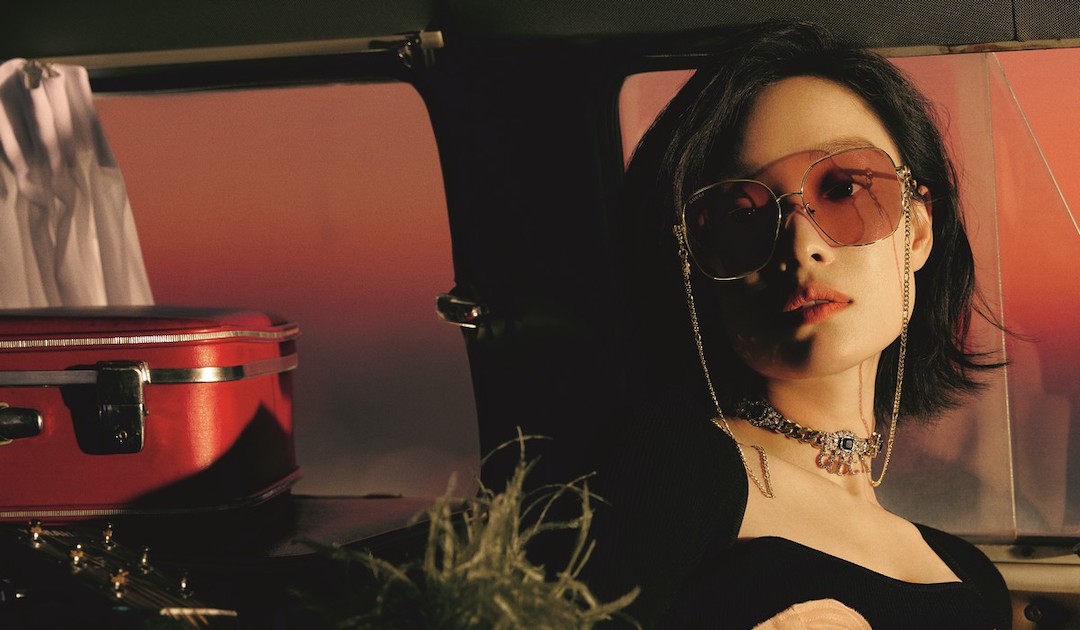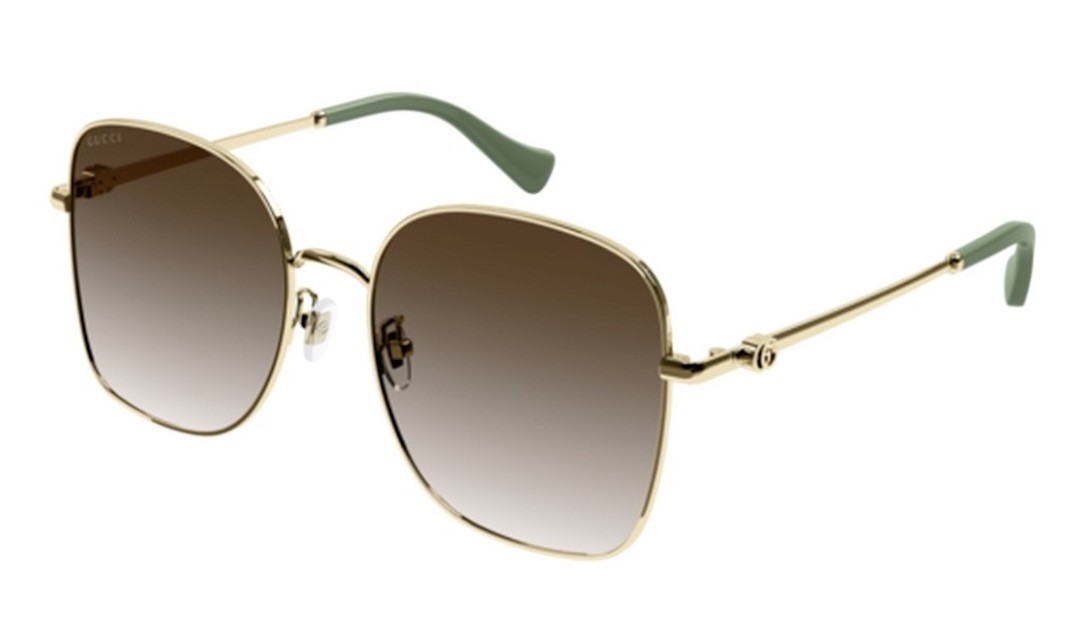 GG1251S
Bold and eye-catching, these super-stylish sunglasses from Gucci are a must-have accessory for this summer. The full-rimmed rectangle frame is offered in two impressive colors and is available with high-quality lenses to ensure unmatched UV protection.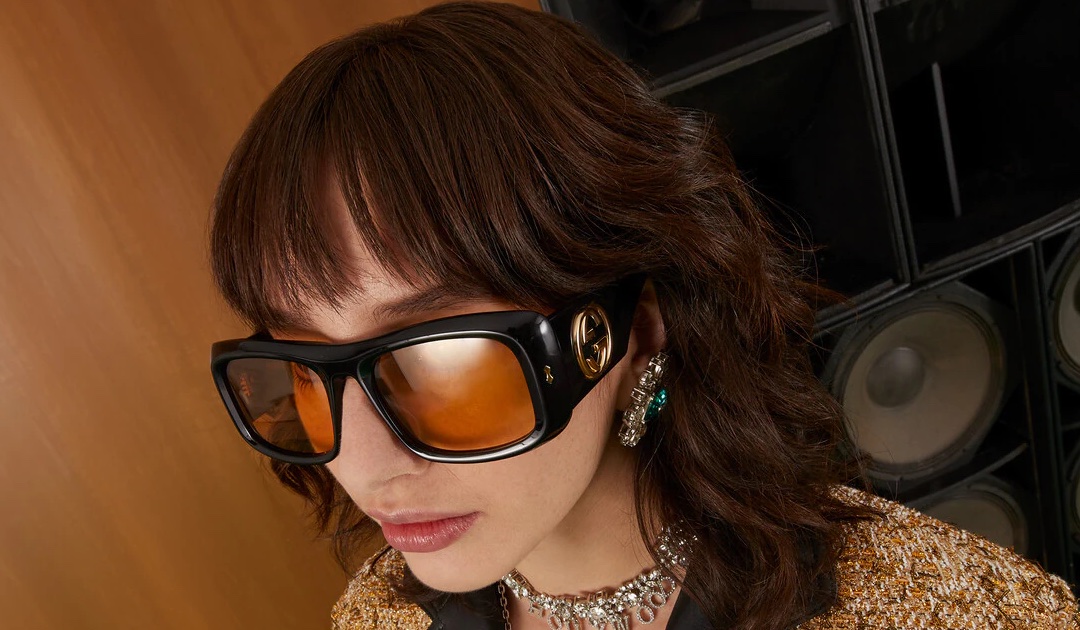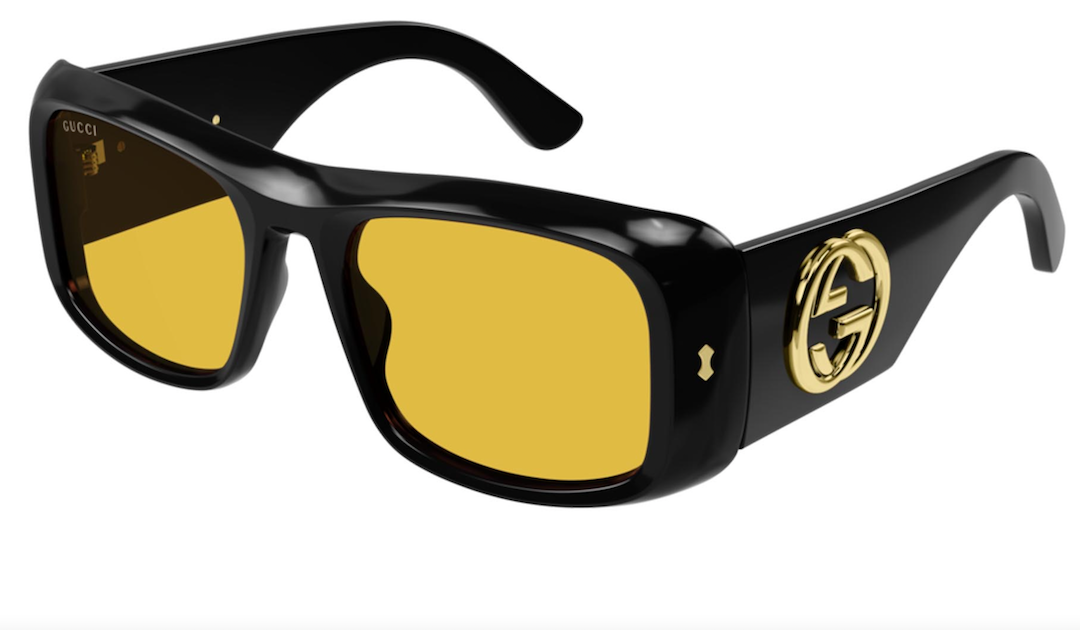 Spend a perfect summer wearing a stylish pair of Gucci sunglasses from the new SS22 collection. Get the ultimate protection for your eyes and create eye-catching looks to stand out from the crowd!