The renowned Parisian master jeweler Frédéric Boucheron founded his Jewelry House in 1858. Over 160 years of its existence the brand symbolizes an exceptional mastery, prestige and sophistication.
Boucheron incomparable jewelry creations and watches are related to timeless values which are carried through the whole life and kept like the best memories.
Genial artworks of Boucheron were inspired by a variety of motifs including nature and romantic feelings to women whose brilliance and beauty he wanted to enhance.
The unique collections of the Boucheron House showcase the refined fantasy and exclusive designs of jewelry made from a range of quality materials including precious metals as well as diamonds and gemstone mixtures.
Boucheron eyewear is for those who demand perfection. The eyewear collections are about distinctive luxury styling, exclusive design and combination of Parisian traditions with the latest innovations.
The brand is committed to constant search for novelties in terms of design and materials, which, in combination with modernly interpreted classics, exclusive embellishments and details leads to creation of the exceptional eyewear.
Brand's designers masterfully combine colors and textures paying attention to details, finishing and decoration to achieve the grand effect. Some frames are made of gold-plated metals or palladium, and the lenses are made of Barberini mineral glass.
Distinctive Boucheron sunglasses are made to create an exquisite look that goes beyond something ordinary and reveals gracefulness and charm. Boucheron jewelry and splendid eyewear pieces are created for special people with a subtle perception of beauty and aristocratic taste.
BC0032S
This amazing vintage model from the Serpent Boheme sunglasses collection bewitches with beauty magic and extraordinary charm. A square frame featuring soft curves is embellished with Serpent detail and Swarovski crystals. The sunglass item is available in three colors: black with gold, black with silver, tortoiseshell with gold.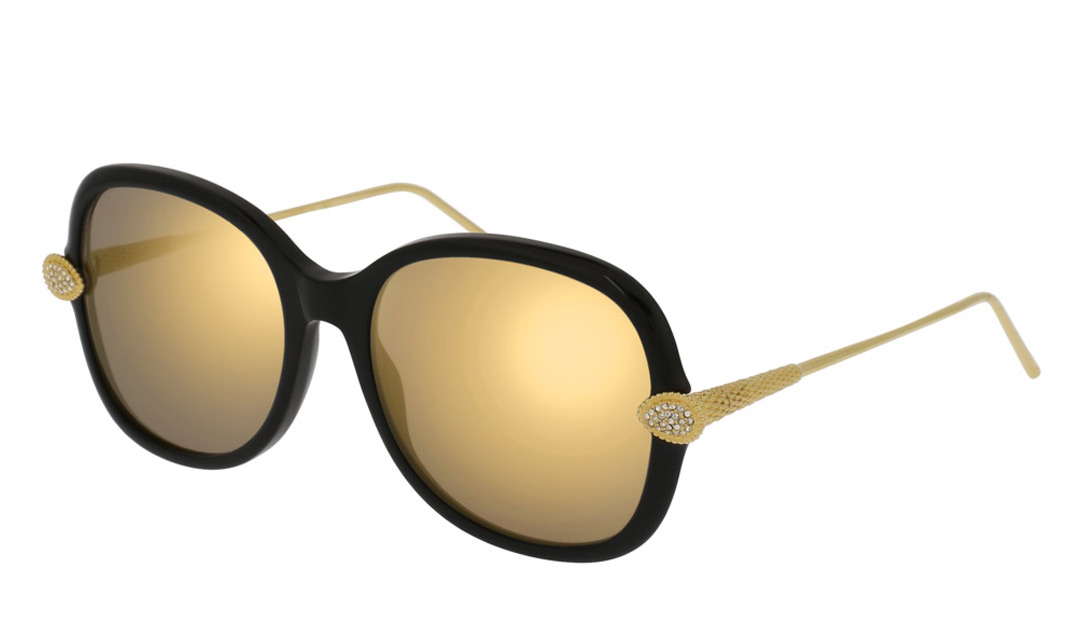 Buy now beautiful Boucheron sunglasses BC0032S
BC0084S
The presented model of sunglasses with roundish lenses has a magnificent jewelry finish worthy of empresses and queens. How elegant and graceful the gold-plated twisted metal parts that frame the top of the tinted lenses and temples look! And of course, this exclusive design speaks for itself. Another miracle of the famous jewelry house!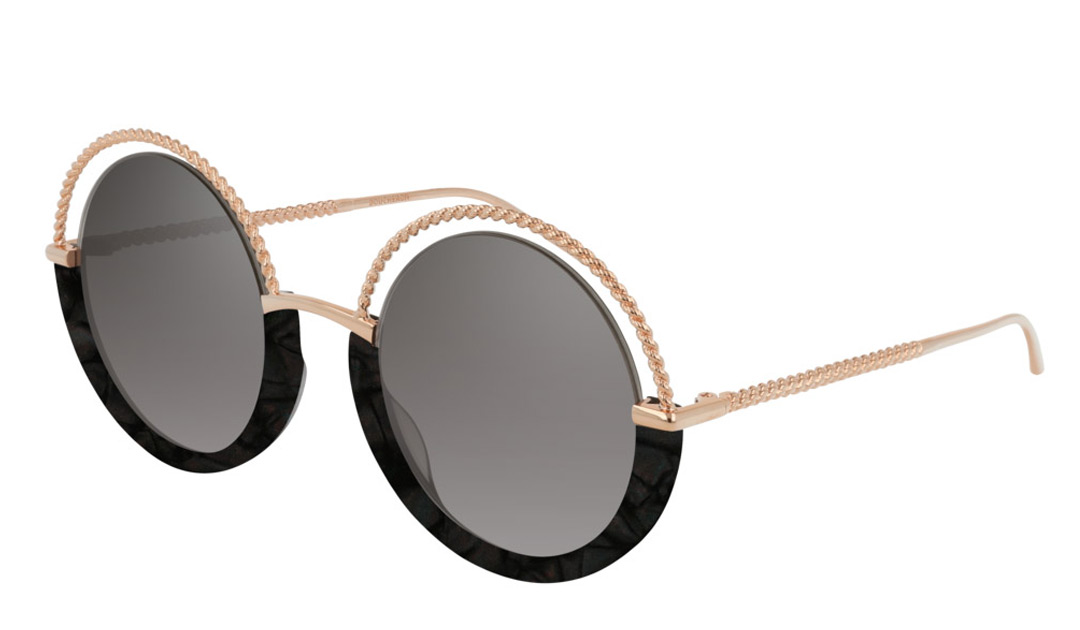 Buy now beautiful Boucheron sunglasses BC0084S
BC0077S
This eyewear piece is one-of-a-kind and it is surely created for elite. Glasses of the feminine and flirty shape will effortlessly attract the attention of the opposite sex. After all, there is so much elegance in them, especially the rich Boucheron finish and the exclusive acetate the frame is made of. The model is decorated with the iconic Quatre motif on the upper front part of the lenses recreated with the technique of casting lost-wax jewelry.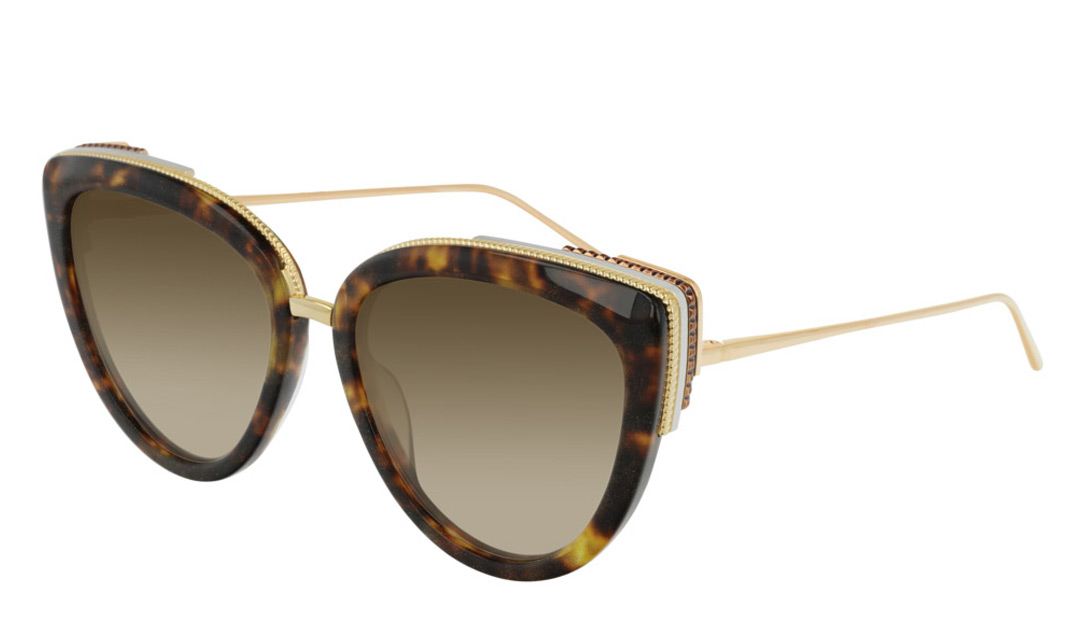 Buy now beautiful Boucheron sunglasses BC0077S
The most beautiful women for over 150 years were gifted with Boucheron exclusive artworks as a symbol of worship and immortal love. Now it is your turn to plunge into the luxury of this iconic jewelry house and to express your distinctive precious style with Boucheron sunglasses.
Find these and other Boucheron eyewear models at our store.