"After All, No Regrets" is the motto chosen by Carrera. People who prefer to live to the fullest, without missing a single minute, without regret and without looking back in time, choose the style of Carrera sunglasses.
The famous Carrera brand was founded in the fifties of the last century in Austria. Its creator, Wilhelm Anger, was passionate about racing and decided to create unique sport glasses, specially designed to be worn comfortably during sports.
Carrera sports glasses have gained immense recognition from many athletes. Not a single Olympiad is complete without athletes wearing glasses of this brand.
The original glasses from Carrera found their fans and became very popular among both men and women. The line of accessories gradually began to expand, and today Carrera glasses are not only sports accessories, but also huge collections of sunglasses and frames for everyday wear. The unique luxurious design remains unchanged, which gives its owner status and individuality.
Carrera frames and sunnies for everyday life combine innovative technology, stylish design and safety.
To date, the production of Carrera glasses belongs to its copyright holder – the Italian Safilo Group holding.
The new eyewear collection is an embodiment of freedom, real coolness and a fresh look on life. All these concepts are emphasized by high-quality materials and reflect the brand's great passion for ultra-fashionable design, latest innovations and attention to detail.
Now examine the new Carrera sunglasses for those who do not regret anything no matter what happened and select a pair for yourself.
1031/S
The unisex sunglasses from Flag Collection are extremely stylish and rich in innovation. The model features a semi-rimless Aviator silhouette with a flat brow bar. The sleek metal temples strengthened with side spoilers complete the retro feel.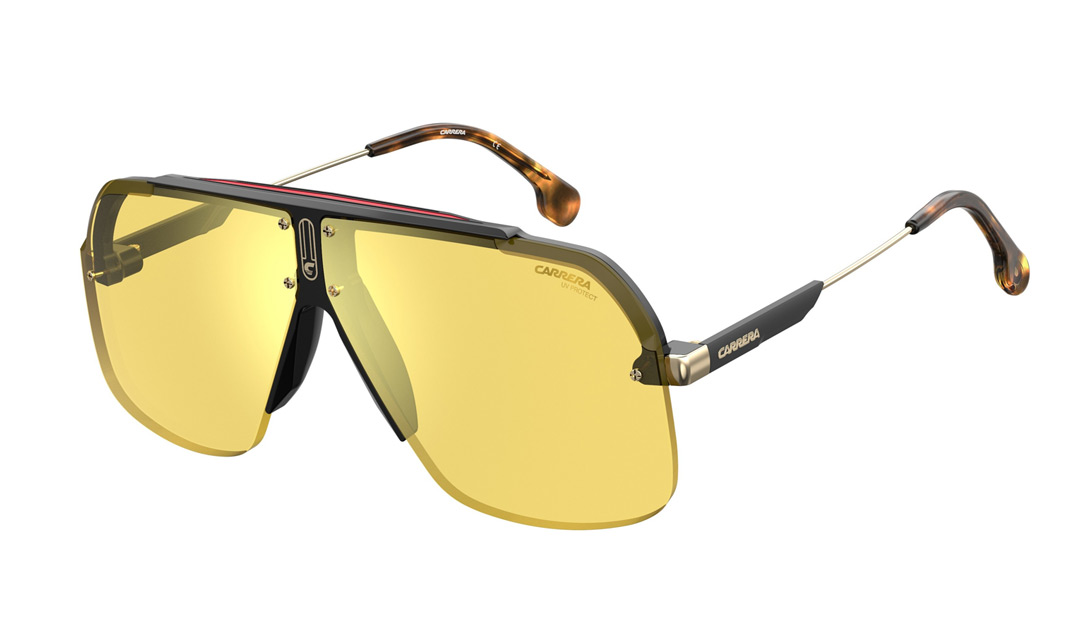 208/S
This round-shaped sunglass model is a part of the Signature collection. Its rounded silhouette together with the top bar of the double nose bridge breathes new life into the classic look. The frame is outlined with acetate contour of tortoiseshell or black colors. Signature red logo is shown on the left temple.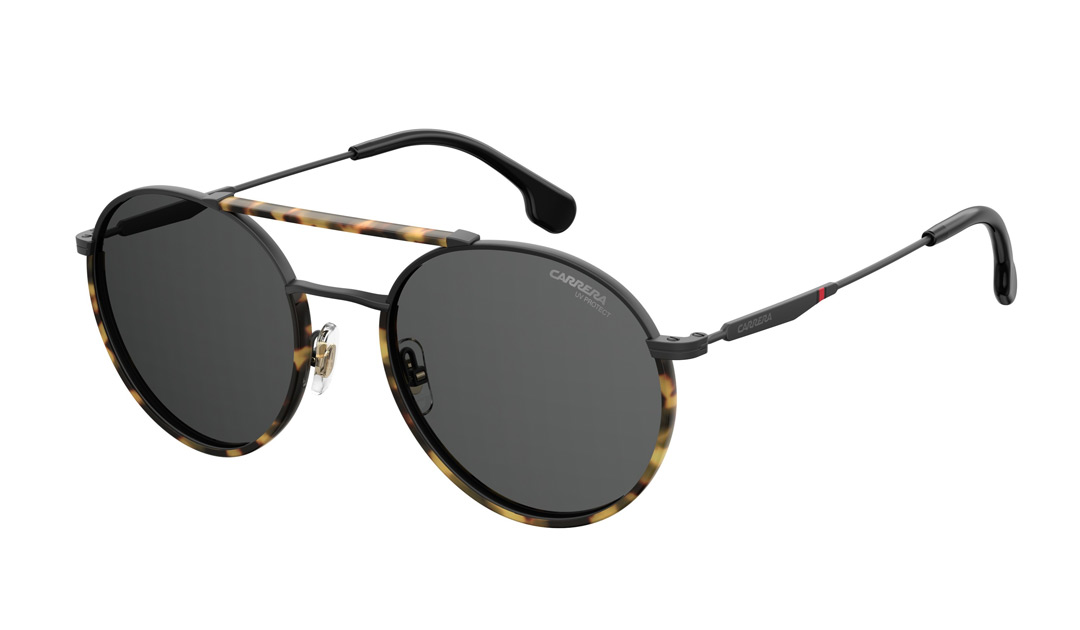 209/S
The influencers' choice is the unisex Aviator model. Crafted from a mix of lightweight materials it makes a real fashion statement. The model features a full-rim profile and is a double nose bridge traced along the top bar with a hint of acetate for an unexpected touch. Utterly stylish and very practical glasses come with polarized and shaded variations of lenses.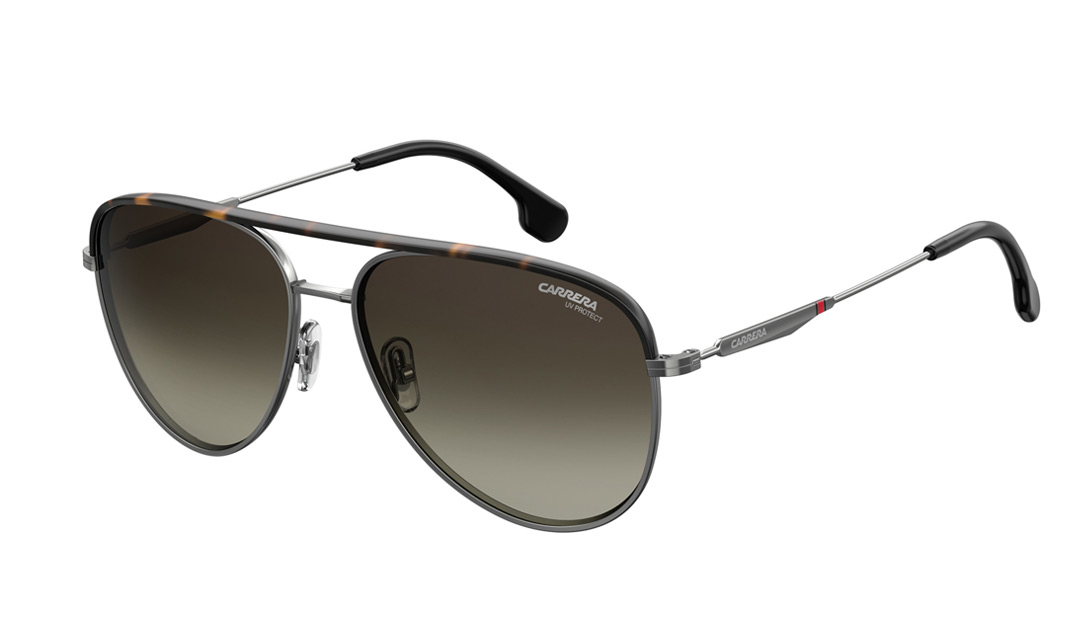 1027/S
Contemporary geometric design featuring square-shaped silhouette. Created from acetate in combination with metal, this frame reflects the hottest trends of the season and will win anyone's heart. This model with the double nose bridge is completed with the brand's iconic logo on the outside of the temple.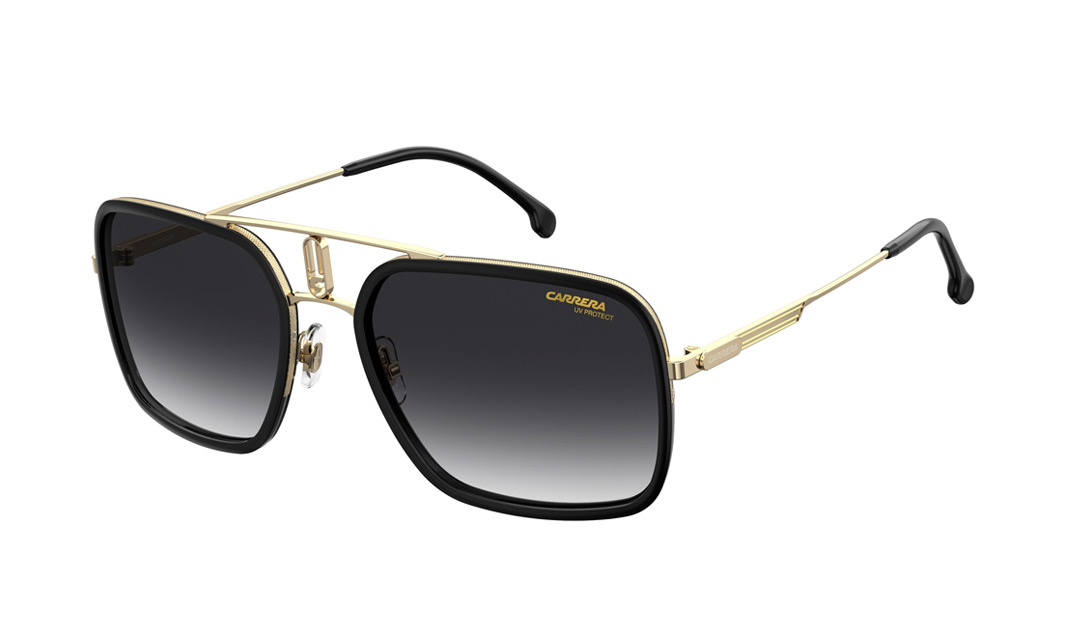 8035/S
Sunglasses having a double bridge, durable and lightweight are created for comfortable wearing.
The model specially created for men combines a polyamide-injected navigator front with the Carbon Fiber temples. The streamlined silhouette with a sporty feel is available in a range of seasonal colorways and finishes, including polarized, gradient, and mirrored variations.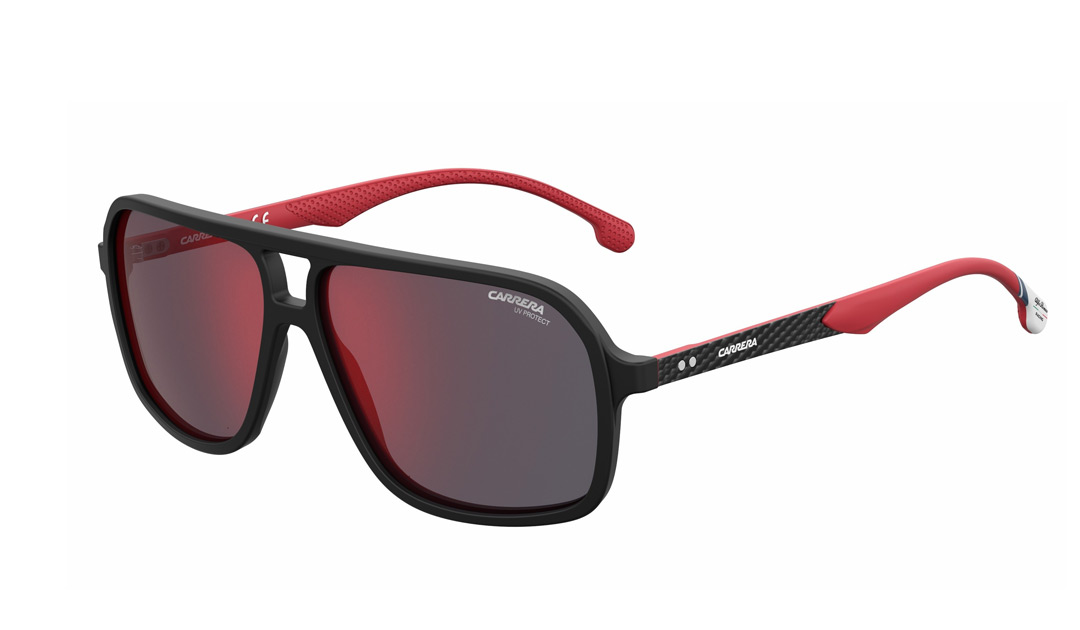 Carrera collections always remind us of adventurism, willingness to take risks, go all the way and enjoy our bold choices.
It only remains to add that novelties from Carrera collection are available for purchase in our store.