The House of Gucci is a famous Italian fashion brand, maybe one of the oldest in the world's fashion industry. Double G recognizable logo has long been symbolized with high income, high status, luxury and exclusivity. 
The label has experienced incredible success as a manufacturer of leather goods for wealthy upper-class persons. Having started from producing stylish and elegant high quality luggage bags, handbags and loafers, the company proceeded with design of timeless essentials such as women's and men's footwear, eyewear, fragrances, accessories and small leather goods.
Through the decades the production line of Gucci expanded with the addition of fashionable clothes and accessories having extravagant, lush designs which until now define philosophy of the brand to create appealing, luxury seductive and eye-catching images with a claim to exclusivity.
Gucci is a high-end brand, which means prestige. It is not for everybody, not everyone can afford it. Gucci is for those to whom it matters, who set the tone at the top. It is a brand-tastemaker in the world of fashion and design, known for its head-turning runway eyewear designs. The brand which stands apart from the crowd with its unforgettable fashion-forward styles.
Gucci developed its reputation for unwavering commitment to quality. The brand's products never go out of style, they are worn for years remaining actual and valuable. Like all other Gucci creations the brand's eyewear is valued nor only for unsurpassed quality,  but also for Italian craftsmanship and original design with specific Gucci's details and colors. 
Classic elegance, stunning combination of modern chic with vintage charm, romance with seduction and contemporary fashion forward approach – that is what Gucci glasses are distinctive with.  In its new eyewear collection Gucci mixed glam styles with opulent fearless designs, recognizable House motifs and colored accents.
GG0665S
These acetate full rim sunglasses feature a pilot sporty shape adorned with Gucci lettering logo on metal plaque and holes on end tips.
The model is a good complement both for casual or sports apparel and is perfect for those people who strives to look cool and unique.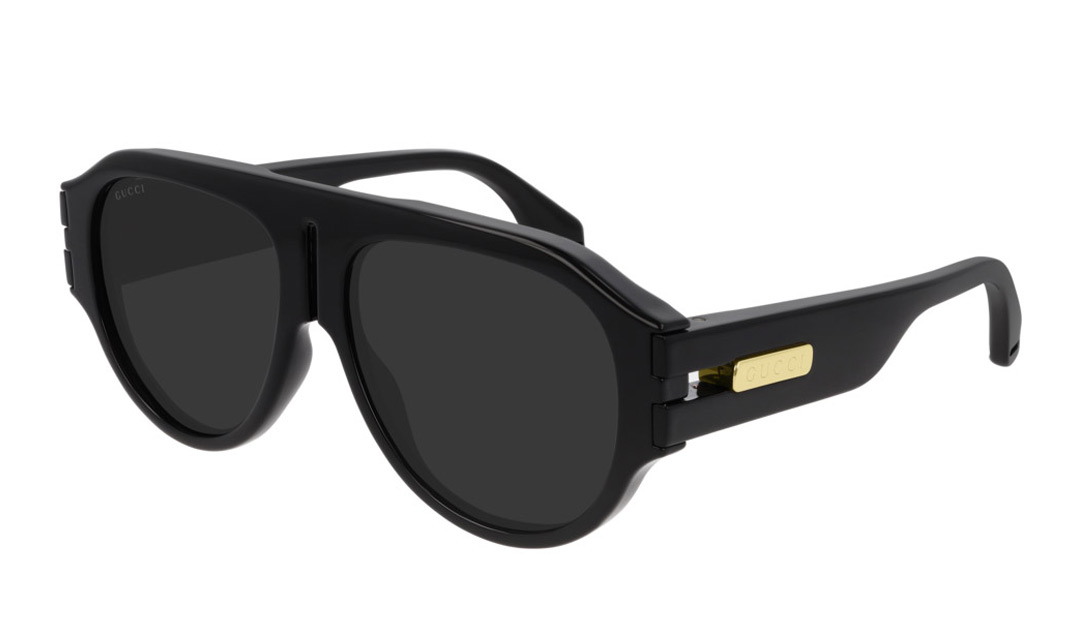 Gucci GG0665S sunglasses are sold here
GG0660S
The very feminine semi-rim cat-eye model which stands apart with its bamboo structure motifs reproduced on front and temples. Bamboo is one of Gucci's most recognizable designs, strong and graceful. The acetate frame is embellished with steampunk metal inserts in antiqued gold color.  This piece perfectly complements the modern Gucci woman, who balances strength, self-confidence and self-control.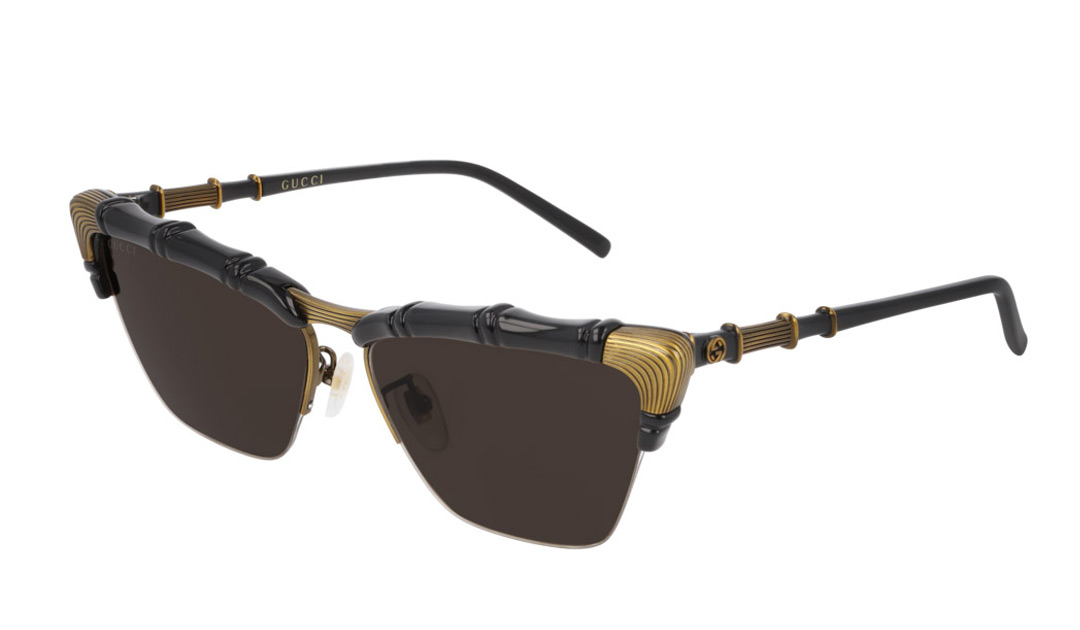 Gucci GG0660S sunglasses are sold here
GG0291S
This super masculine shield semi-rimless model with angular lines is on the edge of fashion trends. And of course it was not without Gucci recognizable logo on the frame's center and brand's inscription on temples. These sunglasses look great and evoke a feeling of awesomeness and style.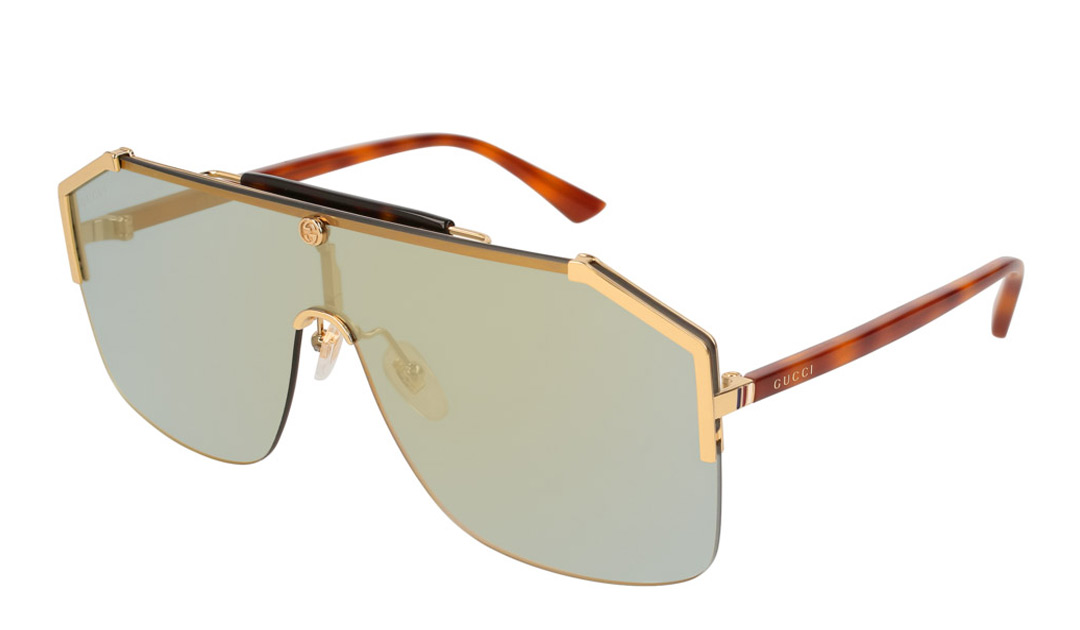 Gucci GG0291S sunglasses are sold here
GG0396S
Superb simplicity of this piece results in the genuine sophistication. An octagonal frame with a vintage touch is really versatile and will work for many occasions and outfits. Interlocking "GG" motif adorns delicate metal wire temples. Refined design and expressiveness are blended with classical chic.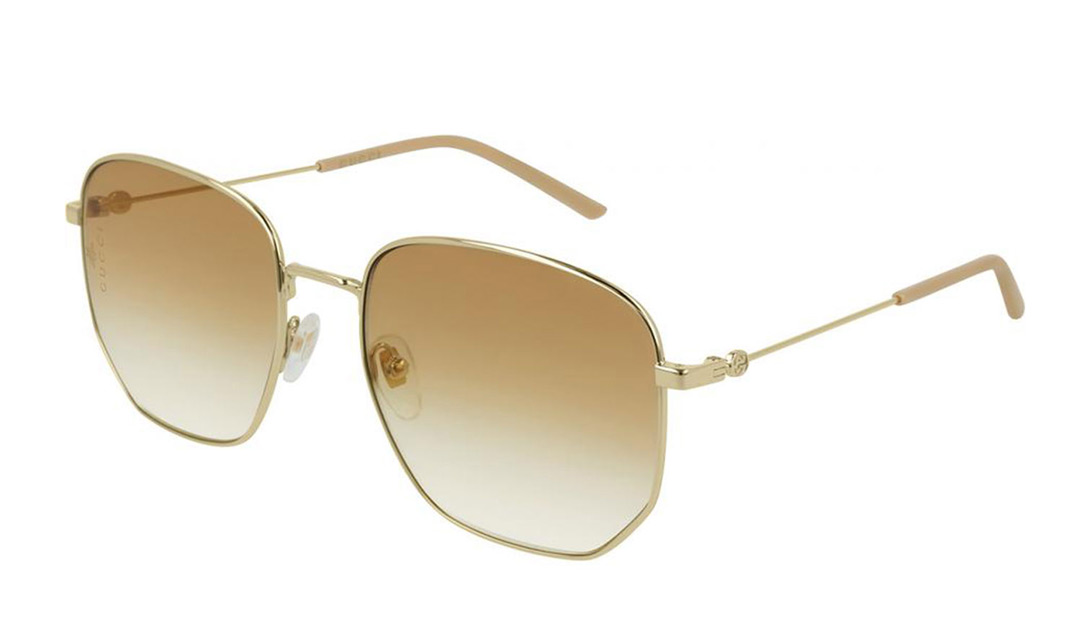 Gucci GG0396S sunglasses are sold here
GG0597S
These sunglasses are the epitome of everlasting elegance of the 1950s. With bold cat-eye frame and reimagined Gucci webs on the temples, featuring graceful curves this model is an ideal accessory to make a fashion statement. This is an undisputed feminine classics which can be combined with any outfit to reach the unsurpassed perfection.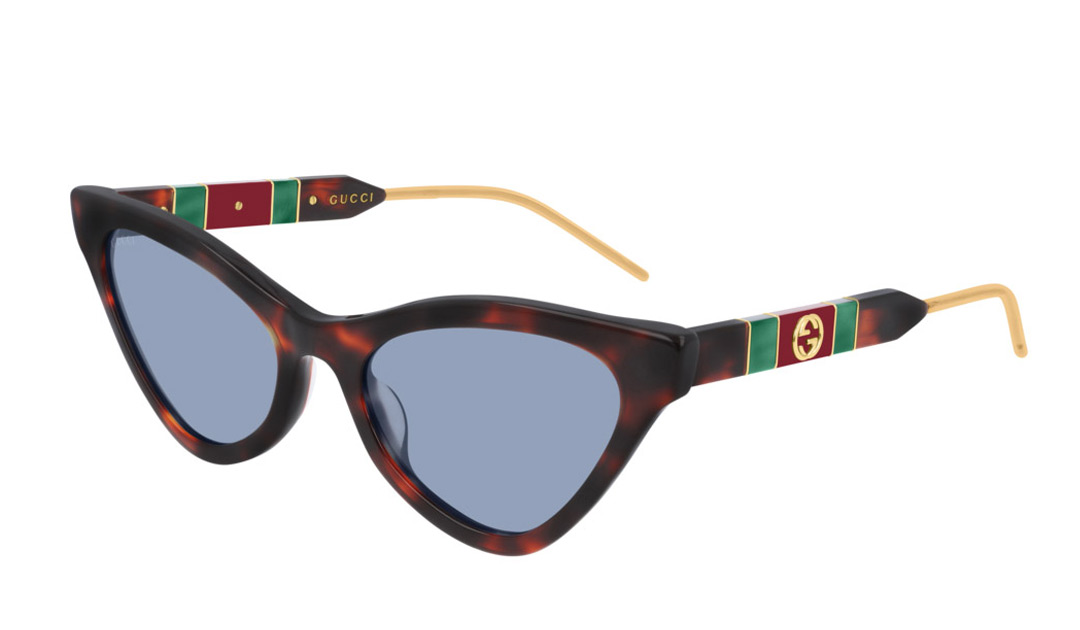 Gucci GG0597S sunglasses are sold here
When searching of classic and vintage styles or glamorous frames with unique accents and chic silhouettes  it it obvious – Gucci gives a huge selection of great designs, colors and concepts either for ambitious and self-confident or for romantic and emotional persons. 
Look through our Gucci eyewear collection to pick up a pair of glasses, modern but having good enduring traditions, which will make you feel unique, valuable and unrivaled.