As the famous English saying goes: "Four eyes see more than two".
Perhaps the glasses are that very additional pair of eyes, thanks to which bespectacled people see the whole variety of the world more vividly and deeply, noticing subtle details that are inaccessible to the vision of people who do not wear glasses. Maybe that's why glasses have become so popular. After all, now glasses are both a stylish accessory and a device that helps to see even more amazing things around.
Two eyes are good, four eyes are better. Especially if those eyes are looking through Oliver Peoples glasses.
Oliver Peoples delivers beauty and quality. The brand's eyeglasses look incredibly stylishly exuding a spirit of vintage so that you can feel like you're playing some very intellectual character from a book when you put them on.
We'd like to get you acquainted with five best selling models from Oliver Peoples which are presented from now in our shop. Surely, you're free to browse the whole collection of this brand and select the model which is perfect for you. And note, that Oliver Peoples make frames in limited quantities, so don't think too long before buying a frame you liked – the number of glasses in the collection is not infinite.
The Cary Grant Sun
A gorgeous acetate model named after Cary Grant and inspired by the actor's work in Hollywood classic North by Northwest. The frame's silhouette is familiar to us as we seen it worn by Cary Grant' s character in this film. Actually the model is available in 8 colors, but the Grant tortoise color is similar to that seen in the film.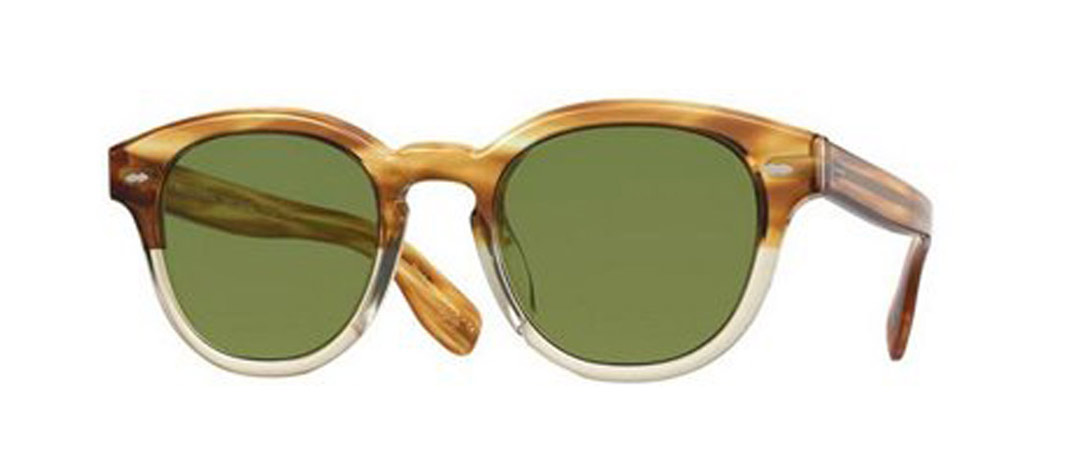 Buy Oliver Peoples "Gary Grant Sun" here.
Gregory Peck
The model is made in one of the brand's classic styles. The Gregory Peck is a P3-style frame and is a core item of the Oliver Peoples collection.
P3 frames is called "keyhole" frames, because of the bridge shape. The sunglasses feature a round acetate frame inspired by the actor who played Atticus Finch in the 1962 film To Kill a Mockingbird.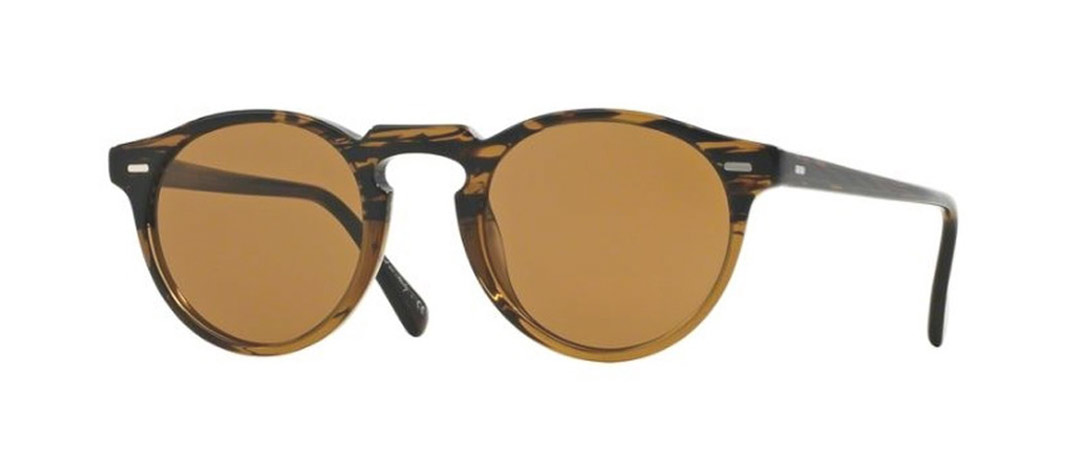 Buy Oliver Peoples "Gregory Peck" here.
Benedict
Simple and classic model in a chic aviator style. The small features, such as the double bridge aviator and straight brow bar, add zest to this model. The classic tear dropped lens shape sits perfectly and the silicone nose pads and temples ensure the comfortable wearing all day long.
Benedict is available in a wide range of colour options and lens options, including the polarised versions.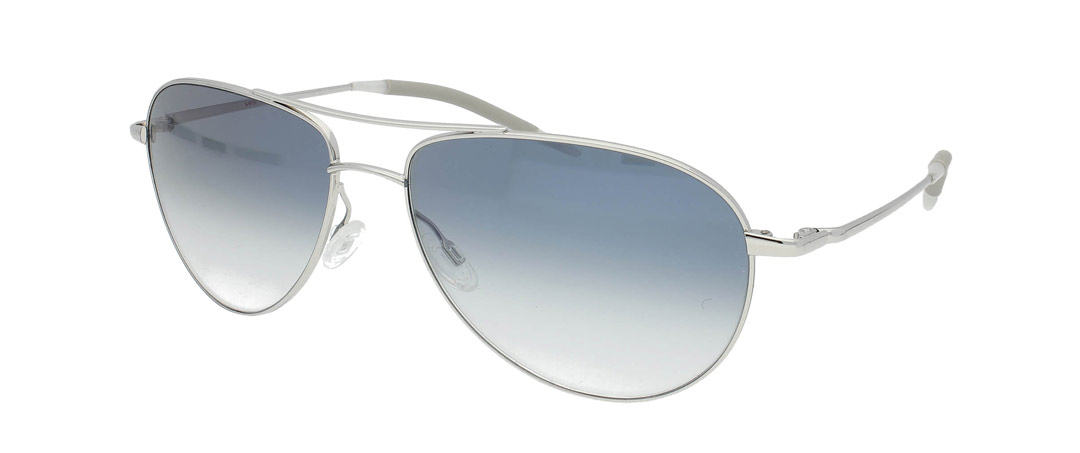 Buy Oliver Peoples "Benedict" here.
Oliver Sun
Is an acetate classic square-shaped universal model which comes in array of colors and is created to make a statement whether you will wear it with formal or casual outfit. It matches both sexes.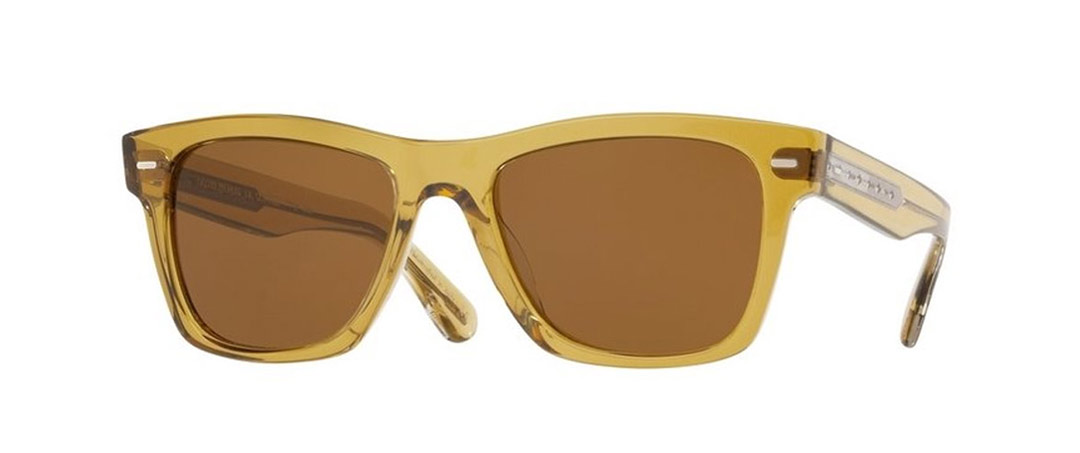 Buy Oliver Peoples "Oliver Sun" here.
Boudreau L.A
This distinctive sunglass is a bold, vintage design. A thick front view and thin top view acetate build makes this frame sleek and edgy. The model comes in a range of colours from the classic black colour with green lenses to a denim blue with gradient silver mirror lenses. Demi-flat lenses lack the traditional curve, presenting a unique aesthetic.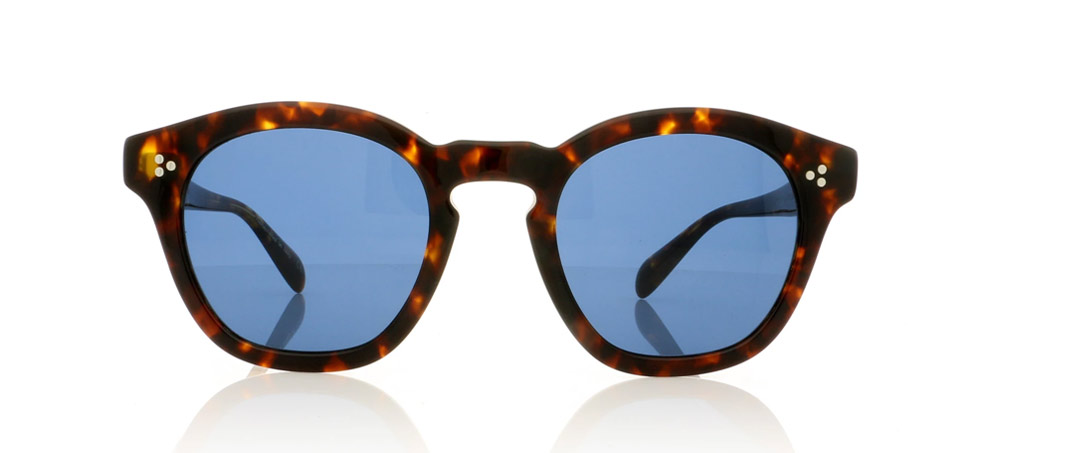 Buy Oliver Peoples "Boudreau L.A" here.
Look for these and many other models from the latest Oliver Peoples collections at our shop:
https://www.eyeons.com/brands/oliver-peoples/