A true fashion innovator who radically changed the silhouette of women's clothing, the Spaniard Cristobal Balenciaga went down in world history not only as a founder of his namesake Fashion House. The master who created the most memorable exquisite feminine images holds a special place in the world of haute couture.
It was he who laid the foundations of the company's philosophy and not only created sketches of clothing models but also sewed outfits for the most sophisticated public of his time. Cristobal was one of the few designers who could have sewn a dress himself, from a sketch to finishing with his own hand. Being the pioneer of modern fashion trends, the couturier created incredible designs, magnificent in their perfection, which became revolutionary and iconic for the fashion world.
Such a model that attracted the attention of the public was the babydoll dress, whose trapezoidal silhouette excited fashionistas with its romance and coquetry. Peacock tail dress, tunic dress, cocoon coat, and a range of other incredible outfits are also part of the brand's heritage.
Balenciaga's outfits were worn by Mona von Bismarck, Duchess of Windsor, Pauline de Rothschild, Gloria Guinness, Jackie Kennedy, Elizabeth Taylor, and many other celebrities and aristocrats. The modern look he created was supported in the designs by André Courrèges, Emanuel Ungaro, and Hubert de Givenchy, who were apprentices of the great creator.
Today, the brand is undergoing a real creative renewal, and the Georgian-born designer Demna Gvasalia, who is at the helm of the brand, tries to adhere to the heritage of the fashion house, creating ultra-modern collections that amaze with their sculptural forms and designs on the verge of futuristic.
The Balenciaga frames and sunglasses collections embody both avant-garde direction and modern realism. Extraordinary designs, unconventional ultra-fashionable shapes, combined with more classic ones, make Balenciaga glasses unique and easily recognizable. Balenciaga's eyewear collection for Spring / Summer 2021 includes extreme styles inspired by modern technology and innovative designs, as well as classic styles in bold reinterpretations that can be paired with casual and sport-chic wear.
BB0126S
Designed in a spectacular butterfly shape, this geometric model has been crafted with sharp lines and a prominent framing, embracing a vintage appeal whilst still remaining on-trend and stylish. These sunglasses come in Black, Violet, and Havana with lenses in Gray, Green, and Brown.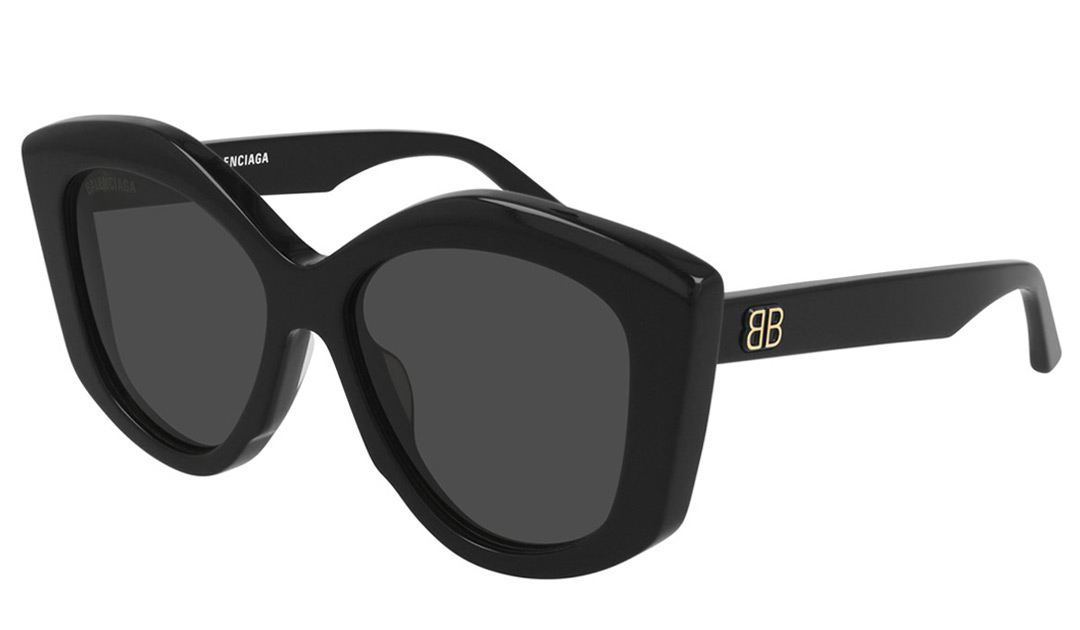 Balenciaga BB0126S – View in Store
BB0133S
One of the best-selling models this summer is the oval sunglasses with a brand logo detail on the temple. Made of sturdy plastic, these ladies' shades fit perfectly with any Balenciaga outfit from the latest collection.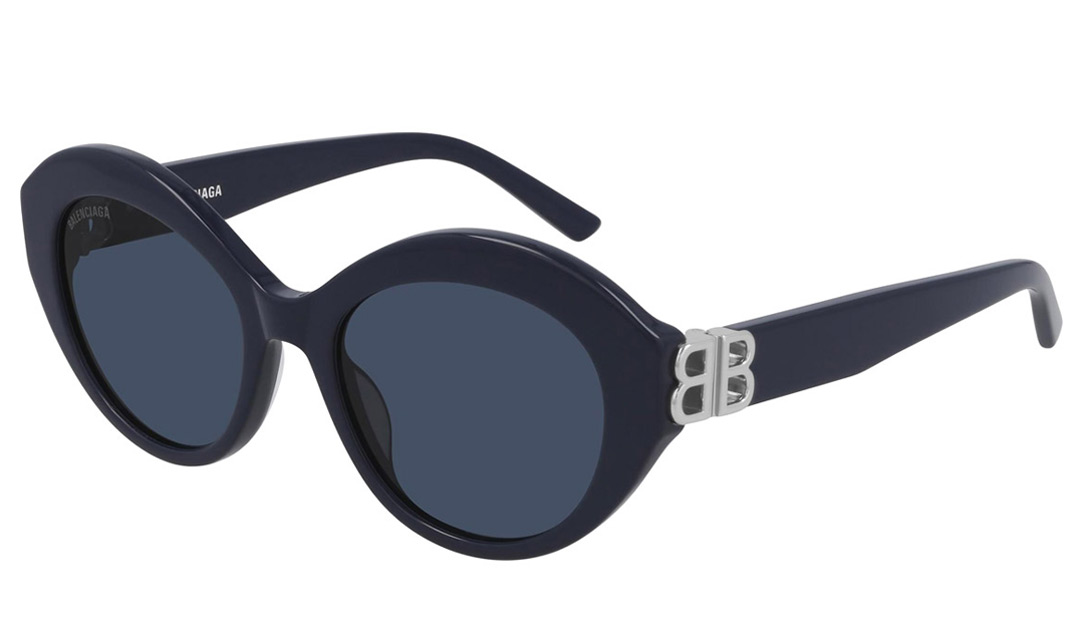 Balenciaga BB0133S – View in Store
BB0127S
This brand-new unisex model features a striking rectangular silhouette for a classy look. There is nothing superfluous about this thick plastic frame, only the discreet brand logo gracefully adorns the temples of the glasses in Black, Havana, or Gray.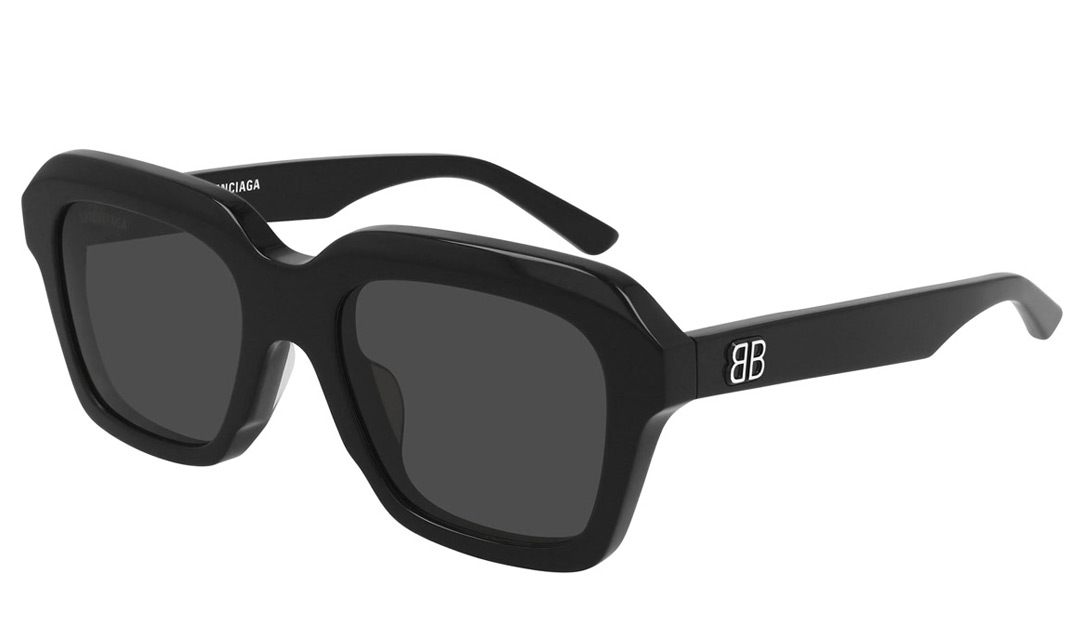 Balenciaga BB0127S – View in Store
BB0139S
This sophisticated pentagonal model with a metal double bridge, original thin curved temples, and Balenciaga branding on the front top area of the frames will surely become a hit of the season. Sunglasses in Black and Ruthenium with Gray and Blue lenses are created for an ultra-trendy outstanding look.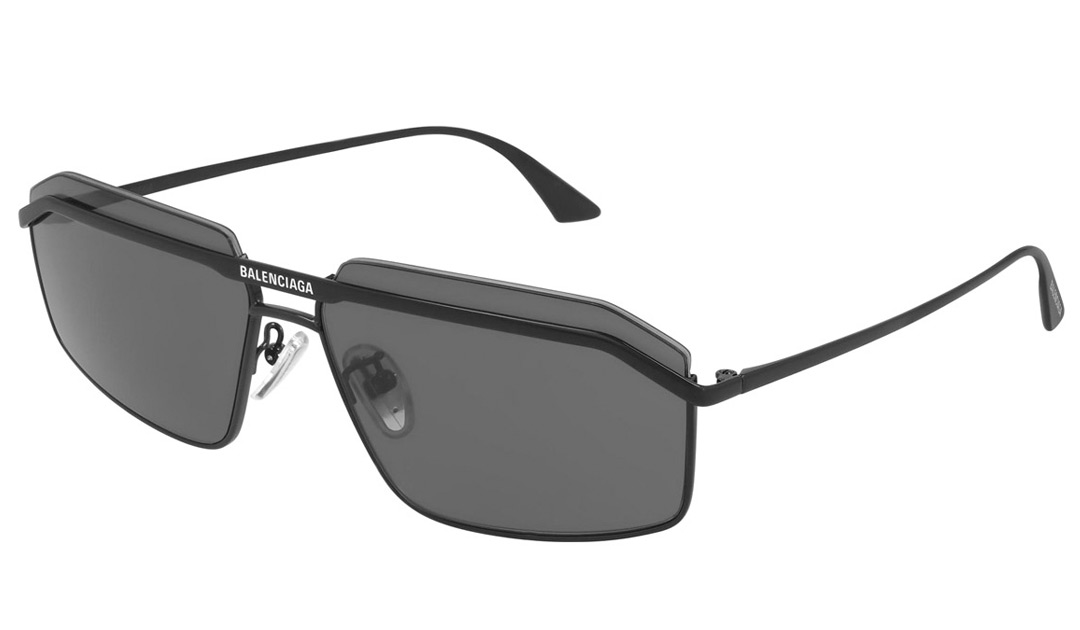 Balenciaga BB0139S – View in Store
This summer Demna Gvasalia refused the usual format of shows and decided to rethink the ordinary idea of wearing sunglasses. In the video featuring the Sunglasses at Night soundtrack, models instead of the catwalk vigorously move through the night streets of Paris, while wearing sunglasses from the latest Balenciaga collection.