A talented woman is talented in everything whatever she touches. A striking example of this is Gwen Stefani – an American pop star and fashion designer. She will forever remain an ultimate cool-girl for '90s teens. Back then, a pop band No Doubt put out their debut, self-titled album. Their lead vocalist, a platinum blond with a bold style, took center stage. Gwen Stefani became a style icon throughout the 1990s parallel to the growing success of the band.
In 2004, she released her debut solo album "Love. Angel. Music. Baby." (also known as "L.A.M.B."). which immediately took off to the first lines of the world charts. Since then, the name L.A.M.B. is the singer's trademark which brings her good luck. In 2003, fashion aficionado decided to try her hand at clothes and accessories design and launched her luxurious fashion line L.A.M.B.
It is worth noting that in the fashion industry, Gwen has become a real pro. Now, a quarter of a century after her resounding success, Gwen, the mom of three, still continues to compose songs, perform them, and in the meantime creates fashionable collections of clothes, sunglasses, optical frames, and even perfume lines.
A fashion icon followed by millions of fans and who loves to experiment with shapes and styles, she used to combine her outfits with glasses from famous designers. So she was more than once seen wearing glasses from Stella McCartney, Miu Miu, Valentino, Dior, Oliver Peoples. As the singer herself admits, she loves retro, large massive glasses and generally considers sunglasses an indispensable accessory that is always at her fingertips.
Not so long ago, Gwen decided to bring something of her own to the fashion world of optics. Gwen Stefani released two eyewear collections at once in collaboration with N.Y.C. eyewear brand Tura, which has been creating eyewear frames for 80 years: one line GX by Gwen Stefani, and the second collection under the L.A.M.B label.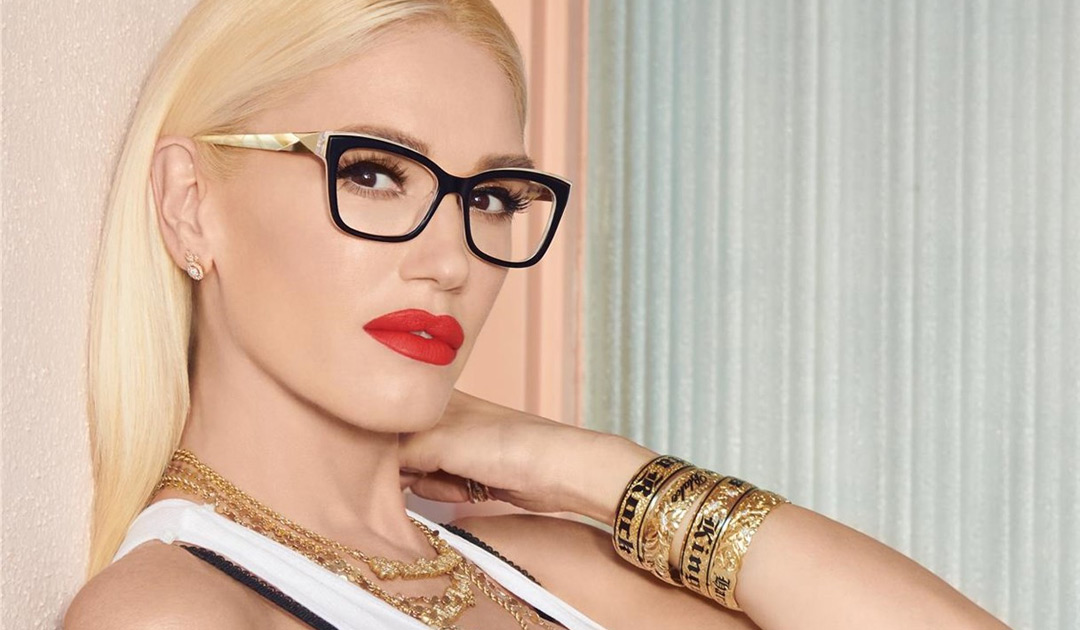 For GX, the singer has created a dozen optical frames in a variety of colors, as well as complemented them with accessories – bags, shoes, etc. The collections include both ophthalmic frames and sunglasses. The L.A.M.B. line looks more classic: strict geometry, black and white colors, although the collection also includes some models in the style of the 1960s adorned with floral prints.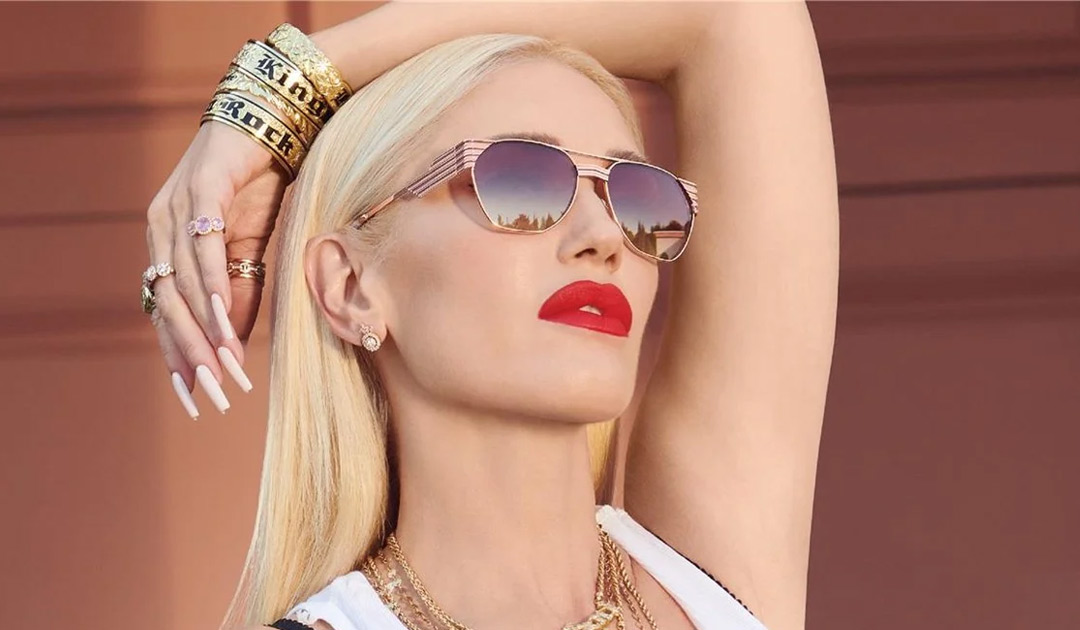 L.A.M.B. eyewear collection looks luxurious and very special, while GX is classy and more affordable. Tura uses high-end materials: titanium, memory metal, stainless steel, and acetate. Their focus on technical mastery guarantees eyewear pieces of exceptional quality.
"Designing eyewear is one of those things that I've really enjoyed. I think really it's just fun for me because I wear glasses now, "Stefani explained in a 2020 behind-the-scenes video.