The Tom Ford fashion house is associated with luxury, sexuality, provocative statements, and flashy advertisements. The name of the designer holds a special place in the list of successful modern couturiers such as Giorgio Armani, Michael Kors, Marc Jacobs, and Calvin Klein.
In addition, Tom Ford is directly related to such stellar fashion giants as Gucci and Saint Laurent. Taking his place as Gucci's chief designer in 1990, Tom Ford took the brand to the next level, breathing life into it and returning the classic fashion house to its former glory, which led to a 90% increase in sales in just one year.
After ten years in Gucci, Tom Ford turned the page by starting a partnership with Saint Laurent, where he was repeatedly awarded the title of the best designer for creating clothing collections. Tom Ford launched his namesake brand in 2005 with sunglasses.
The long-awaited release of the first collection, which was the result of Tom Ford's collaboration with Marcolin, was a success at the Paris show. This was another proof of the designer's extraordinary talent and imagination. A year later, Tom Ford received the ACE Award in the category "Accessory Brand Launch".
The brand owes its success to the bright charisma of the designer who, focusing on eternal values, skillfully combines classics and modern trends, putting in the first place a spectacular sophisticated design and unsurpassed quality.
By creating new collections of clothing and accessories, Tom Ford strives to emphasize his aspiration to abandon democratized luxury, which, in his opinion, is not a true luxury. Based on this desire, he creates examples of genuine luxury that is sought after by the most discerning high society clientele.
In the 2021 Spring/Summer eyewear collection, Tom Ford amazes with a wide variety of styles, while maintaining absolute exclusivity. At the same time, the brand as usual is true to its principles – fine examples of noble sophisticated classics favorably emphasize facial features, while remaining unaffected by short seasonal trends.
New eyewear collection from Tom Ford, consisting of extraordinary optical frames and statement sunglasses, delivers feel-good vibes for Spring / Summer 2021. As noted by the maestro himself, his latest collection of clothes and accessories is a manifestation of hope of a happier time. These are things that make us smile and feel good.
FT0882 Neughman
This season, Tom Ford reimagines iconic Aviators with bold designs and eye-catching details. Available in a variety of trendy colors and crafted from durable, sleek acetate, these sunglasses enhance individual style and redefine the luxury eyewear world.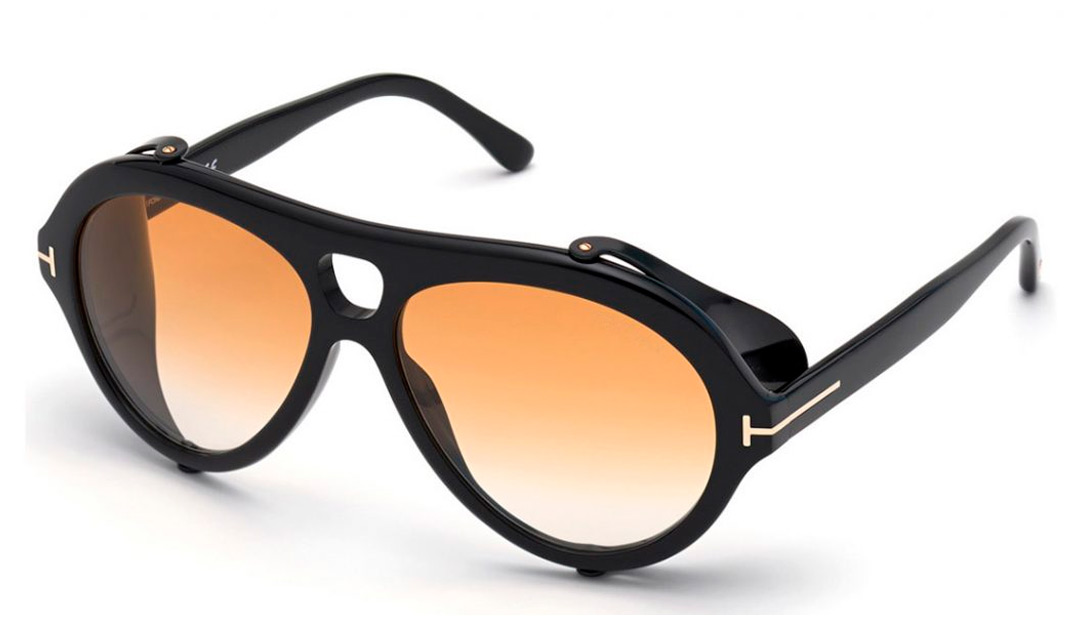 FT0780 Anders
An obvious must-have for this summer, this luxurious accessory is made from a mixture of exclusive materials for a truly stylish look. Featuring rectangular style the frame is complemented with a metal double bridge to add a contemporary touch to a modern man's style.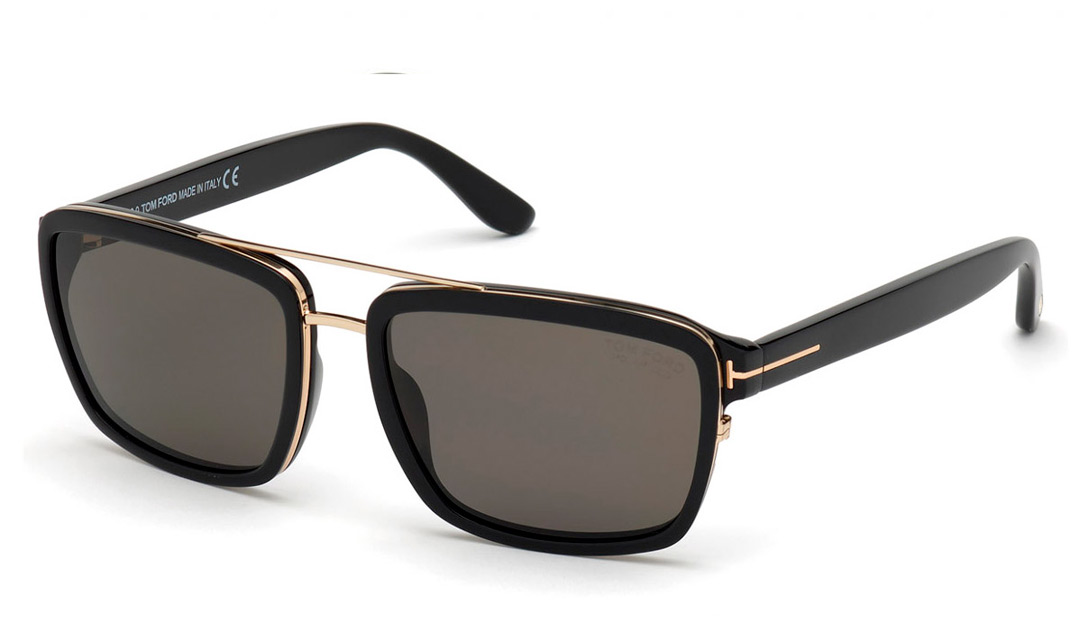 FT0821 Kira
One of the hottest styles this season is the stunning ultra-fashionable cat-eye model. These sunglasses are a breathtaking piece of modern luxury that features a classic feminine silhouette with recognizable brand 'T' motifs in metal. Graceful temples in a blend of metal and acetate give the sunglasses a contemporary twist. Available in Shiny Black, Shiny Dark Havana, and Shiny Red with gradient or polarized lenses in a range of colors.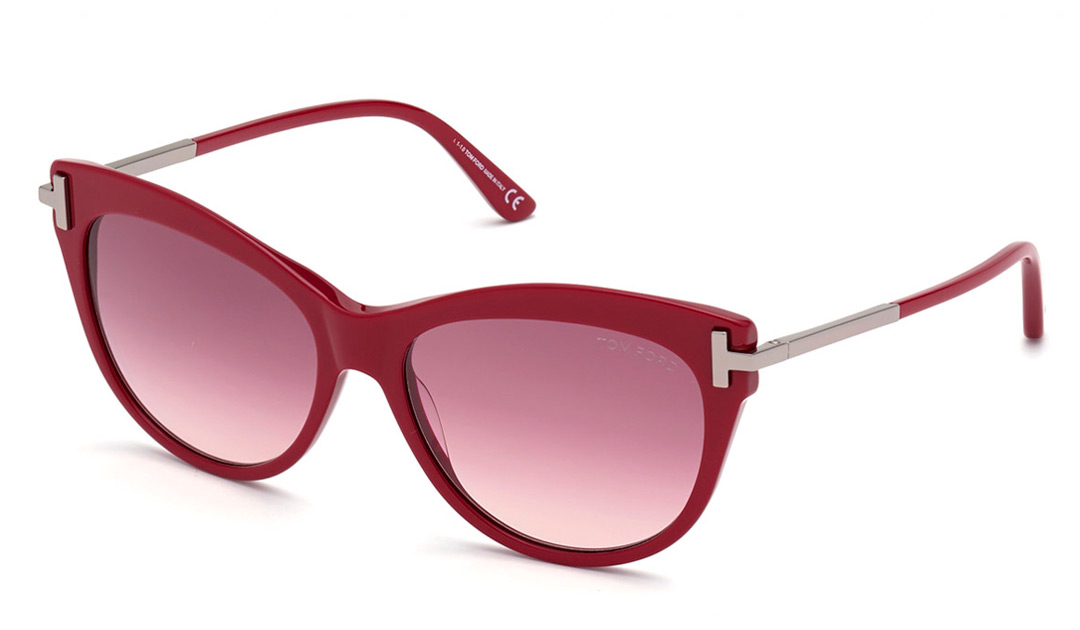 FT0847 Renee
These flat-top square-shaped acetate sunglasses featuring strict geometric lines and thick temples with sleek metal details look extremely fashionable and bold. This impressive model in Vintage Havana and Shiny Black is designed for daring people who are always at the forefront of fashion trends.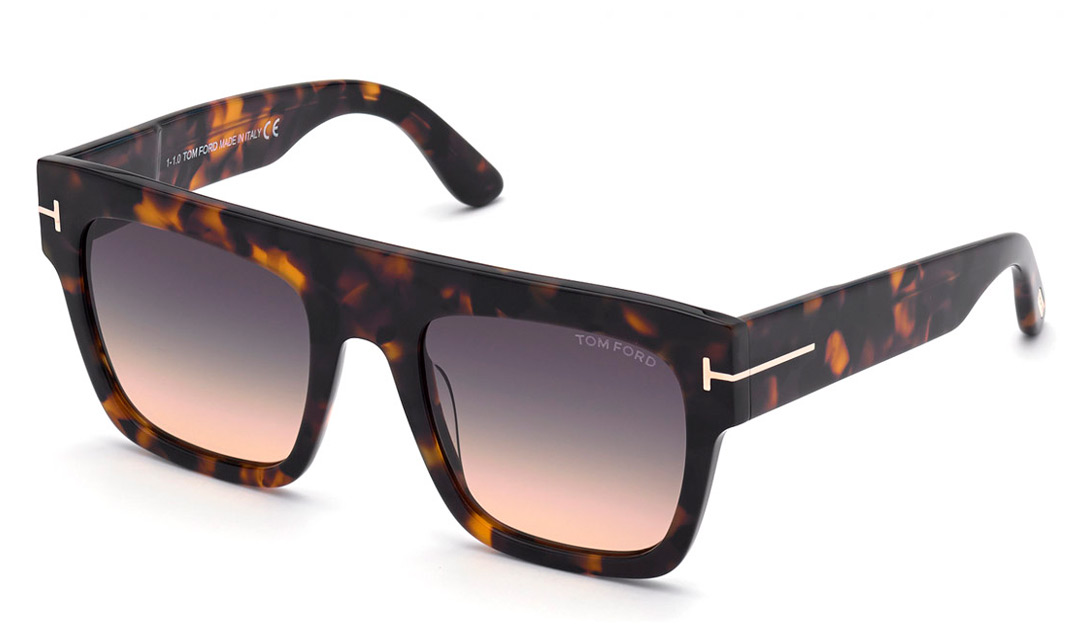 Devoid of any taboos and prejudices, Tom Ford is not afraid to surprise, and ready to constantly update his views on style dictating his own rules in the fashion world.